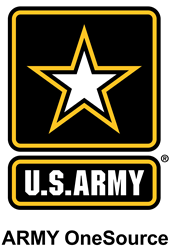 Our goal is to share financial resources and education to empower our Military to become informed consumers, said Angela Traina, Army OneSource Senior State Community Support Coordinator
Eugene, OR (PRWEB) January 25, 2017
As part of Military Saves Week 2017, Army OneSource is teaming up with Military OneSource and the Oregon National Guard to present "Rethink SMART Money Management", a half day event scheduled on 25 February from 12pm-4pm at Lane Community College in Eugene, OR. The event is open to all Service members, Family members, youth ages 12-18 and volunteers who are interested in learning more about smart budgeting, tax preparation, education, retirement and other savings activities. Attendees are encouraged to register by February 20, 2017.
"Even though the Military Saves campaign is a year-long effort, Military Saves Week is an opportunity to focus on financial readiness and promote good savings behavior through events and activities. Our goal is to share financial resources and education to empower our Military to become informed consumers," said Angela Traina, Army OneSource Senior State Community Support Coordinator.
The "Rethink SMART Money Management" event offers four different sessions for participants to select. Youth sessions for children ages 12-18 will include two different "Financial Beginnings" sessions. Attendees will also have the opportunity to connect with financial and legal experts from organizations such as the Better Business Bureau and the Consumer Financial Protection Bureau about unique topics like the new blended retirement, tax benefits and adolescent planning.
To register or find more information about the "Rethink SMART Money Management" event and activities, visit rethinksmart.eventbrite.com.
This Military Saves Week event is made possible by key organizations including Army OneSource, Military OneSource and the Oregon National Guard.
Media Contact:
Angela Traina, Senior State Community Support Coordinator, Army OneSource, (509) 389-6305, atraina(at)afsc.com
###