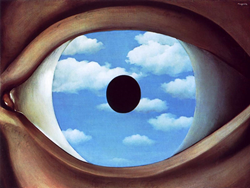 The Low Vision/Technology Fair is a unique opportunity for patients with low vision to obtain information about many low vison and non-visual aids and support services in one location
BELLPORT, NY (PRWEB) April 25, 2017
Retina Group of New York (RGONY) is pleased to announce support as an exhibitor for "SEE FOR YOURSELF 2017," a Low Vision/Technology Resource Fair for people who are blind or visually impaired, at the Suffolk Cooperative Library System (SCLS) on Friday, May 5, 2017 any time between 9:00 am and 3:00 pm. Admission is free. It is recommended to leave at least 90 minutes to visit all the exhibitors.
The "SEE FOR YOURSELF" Low Vision/Technology Fair will be held at The Suffolk Cooperative Library, 627 North Sunrise Service Road, (Exit 55), Bellport, New York 11713, (East of Route 101, Patchogue-Yaphank Road). Information is available by calling 631-286-1600 (voice) or TTY: 631-286-4546. Please contact them in advance if reasonable accommodation for a disability is required. Transportation cannot be provided.
Vendors will provide "hands-on" demonstrations of assistive technology, while representatives from several non-profit organizations, county agencies and service providers will offer information that will enhance the lives of people living with vision loss including:

Magnification devices
Reading machines
Computers with voice, large print, braille
Devices for daily living
Service Providers & County Agencies
Also, look for representatives from your public library to learn about the resources that they offer.
James M. Maisel, MD, Chairman and Founder of Retina Group of New York, served on the American Academy of Ophthalmology Low Vision Committee and is a recognized expert in diagnosis and treatment of many of the leading causes of blindness including macular degeneration, diabetic retinopathy, and retinal degenerations. According to Dr. Maisel, "The Low Vision/Technology Fair is a unique opportunity for patients with low vision to obtain information about many low vision and non-visual aids and support services in one location. The Retina Group of New York will be providing educational information for patients with visual impairment regarding newer procedures, technologies and medications to diagnose, prevent or regain vision."
About Retina Group of New York
The Retina Group of New York has provided tertiary vitreoretinal care to patients in Nassau and Suffolk Counties since 1986 at its offices in Hicksville and Hauppauge. The practice is limited to medical and surgical retinal problems. These commonly include diabetic retinopathy, macular degeneration, retinal vein occlusion, retinal detachment, macular pucker, macula hole, surgery complications, uveitis, Plaquenil toxicity, retinal degenerations and second opinions. For more information on The Retina Group of New York, visit http://www.rgony.com, or call 516-939-6100 or 631-273-1818 for appointments.
About Outreach Services, Suffolk Cooperative Library System
Founded in 1961, the Suffolk Cooperative Library System exists to help local public libraries provide the best in traditional and innovative public library service to all the people of Suffolk County at numerous branches throughout Suffolk County. The Suffolk Cooperative Library System is also the home of the Long Island Assistive Technology Center. This area of the library system is dedicated to assistive technology for individuals who cannot use traditional print materials. The "Center" offers free demonstrations of Adaptive hardware and software for people living with a visual or a learning disability. Demonstrations in the center are by appointment only.