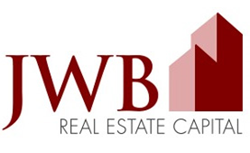 Investors who depend on annual returns in a retirement account could earn 12% ROI or more using our new strategies developed in the real estate industry
Tampa, FL (PRWEB) December 30, 2014
Adults who expect to grow wealth from a retirement account linked to mutual funds in 2015 can now access a new program for investing created at the JWB Group online. A video series is now active on the company website that explains the retirement investing strategies for 401(k) accounts at http://www.jwbrealestatecapital.com/tax-free-fl-real-estate-investments.
The complimentary web videos that are now offered explain in detail some of the ways that the JWB company is helping retirement account holders this year. An overview of the investment strategies that are in place is also available in a new guide that is offered as a free download in PDF format.
"Investors who depend on annual returns in a retirement account could earn 12% ROI or more using our new strategies developed in the real estate industry," said one JWB Group source.
The use of 401(k) or other qualified retirement funded accounts in the U.S. to purchase real estate has grown in popularity since 2012. Because of the strength of markets in Florida and in other states, investors who have funds in an IRA or 401(k) can now purchase rental properties and still save on taxes.
"The return on investment for our clients is closely managed by our staff to help even average investors earn the most amount of money annually," said the source.
The JWBRealEstateCapital.com website has been changed this month to include access to a more broad section of blog content located at http://jwbrealestatecapital.com/blog. Investors across the U.S. can now access this data from any PC, smartphone or tablet with an Internet connection.
About JWB Real Estate Capital
The JWB Real Estate Capital company offers American investors ways to use retirement funds to purchase investment real estate. The company has created several programs that make it effortless to invest this year. The JWB Real Estate Capital company is committed to providing training to investment clients through its website and through sessions lead by company staff by phone.