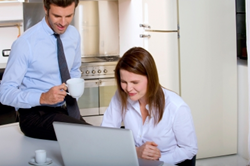 The options now provided nationally to adults who have an IRA, 401K or Roth IRA account can be a useful tool to build personal wealth compared to the negatives of the stock market
San Jose, CA (PRWEB) January 27, 2015
Retirees or adults who are making plans to build a better retirement portfolio in 2015 can now take advantage of the out-of-state investment program launched at the JWB company this year. A new retirement investing program is detailed in the content posted at http://www.jwbrealestatecapital.com/tax-free-fl-real-estate-investments.
The program is now providing a shortcut to owning real estate in stable economic neighborhoods in the U.S. The JWB company currently provides up to a 12% return for investors through its housing industry programs and is now taking on out-of-state clients who are performing retirement planning this year.
"The options now provided nationally to adults who have an IRA, 401K or Roth IRA account can be a useful tool to build personal wealth compared to the negatives of the stock market," one JWB Group rep said.
The New Year programs open to investors this year are not limited to retirees. Young adults who are seeking ways to reinvest funds in an employer-sponsored IRA or similar account can also take advantage of the opportunities to earn income through the rental industry for this year.
"Our platform is open to any investor who has the minimum funds needed to invest in our turnkey real estate for sale," said the rep.
The JWB company has taken steps to ensure that all users of its website can receive information in a timely manner this year. A new portal for mobile device users is active at http://jwbrealestatecapital.com/m in order to directly distribute company created content on tablets or smartphones.
About JWBRealEstateCapital.com
The JWBRealEstateCapital.com company provides its clients with a national program to earn income monthly in the housing industry. The company offers ways to improve annual returns through its rental properties. The JWBRealEstateCapital.com company now has programs for beginners and retirees who are hoping to build wealth in 2015 through property ownership.