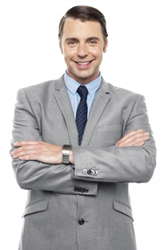 There are ways that adults can invest to earn higher than standard returns and our investing platform is revealed in the content guide
Houston, TX (PRWEB) January 24, 2015
Adults who plan annual investments at the start of each year could benefit from new posted content at the JWB website online. A new explanation of some of the best retirement strategies that are available in 2015 in the U.S. are now supplied at http://www.jwbrealestatecapital.com/financing-rental-properties-with-an-ira.
The brand new investor content was created this month in order to help investors benefit from learning how to use different retirement accounts to finance a rental property purchase without risks. Details for owners of 401(k), individual retirement accounts and other types of accounts are overviewed.
"There are ways that adults can invest to earn higher than standard returns and our investing platform is revealed in the content guide," said one JWB Real Estate Capital rep.
One issue faced by some adults who would like to invest money in the housing industry is the location factor. Because many investors are unable to buy real estate due to distance problems, the JWB company is now providing a program to purchase investment real estate nationally without the traditional blockades.
"Using an IRA to buy real estate is now accepted at our company, and we work with a non-recourse lending provider to make it possible," said the rep.
1031 exchanges are another topic that is related to using an IRA to directly buy an investment property. A secondary video has been launched recently to inform adults about a like kind exchange program that is available at http://www.jwbrealestatecapital.com/what-is-a-1031-exchange.
About JWBRealEstateCapital.com
The JWBRealEstateCapital.com company supplies one of the only complete web portals to help investors learn passive real estate investing in the U.S. The company has its own turnkey network that offers homeownership opportunities to investing clients. The JWBRealEstateCapital.com company is based within the city of Jacksonville, FL and grows its inventory of single family properties each year through new construction and company acquisitions.