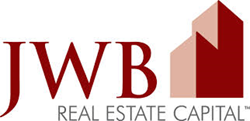 We specialize in providing properties that are already setup to earn monthly income and introduce these homes to our investment clients who live in or out of the state of Florida
San Diego, CA (PRWEB) January 12, 2015
Adults who plan to invest more into a 401K account in 2015 will now have access online to the JWB Group video series. A new retirement planning with 401K accounts video is now supplied for review to help retirement account holders find new strategies at http://www.jwbrealestatecapital.com/how-to-buy-investment-property-with-401k.
The men and women who access the video content now available will be introduced to the variety of methods now used in the real estate industry to build a better portfolio using 401K or similar accounts. While there are rules that help govern how a retirement account can be used, the JWB company provides information about how to enter the housing market with no risks.
"We specialize in providing properties that are already setup to earn monthly income and introduce these homes to our investment clients who live in or out of the state of Florida," said one JWB Group source.
The planning information that can be found inside the JWB video series this year includes overviews of other types of real estate industry investments. While the turnkey property approach is often right for beginners, REIT and 1031 exchanges could be two alternative methods that investors can rely on to earn more revenue in 2015.
"Our company provides free guides and downloads along with our investing information on our homepage to provide a one-stop resource for investors of any skill level," said the source.
The JWB Real Estate Capital company has improved the access to its web content this year by including a mobile content section. The portal at http://jwbrealestatecapital.com/m is currently active and now provides easier access to investment guides and content that is exclusive to smartphone or tablet users.
About JWBRealEstateCapital.com
The JWBRealEstateCapital.com company is one of the largest companies in the state of Florida that specializes in the development of investing packages. The company has created its own private network of 300 rental homes that earn monthly income for investing clients. The JWBRealEstateCapital.com company supplies content through its web portal in basic and mobile formats to help potential investors learn how to invest in the housing industry.