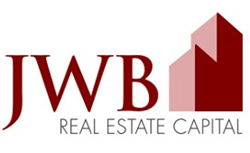 A regular IRA account that is managed through a third party is typically not qualified to own rental real estate although we're now exposing other routes of ownership in our new content
Syracuse, NY (PRWEB) February 09, 2015
Good planning decisions that are made early by investors could result in better annual returns, according to the JWB Group online. Retirement planning tips for holders of IRA accounts are now explored in the updated and revised content now posted at http://www.jwbrealestatecapital.com/financing-rental-properties-with-an-ira.
The planning tips that are presented showcase how a non recourse loan could be one option used to finance a rental home purchase instead of tapping into cash reserves. The JWB company launched its investing solutions for retirees this year and has revised its initial posted content to be more friendly to non-traditional IRA account owners in the U.S.
"A regular IRA account that is managed through a third party is typically not qualified to own rental real estate although we're now exposing other routes of ownership in our new content," said one JWB Group rep.
The plans that investors are expected to make this year to generate funds for use during retirement years represent a portion of the new content at the JWB Group in 2015. Men and women who have not been informed about tax preparation for rental home ownership now have access to new guides posted for review.
"We've updated our IRA and tax planning content to present as many new options as possible to investing clients who are making financial decisions in 2015," the rep included.
The content published for immediate access by the JWB company this year includes ways to lower or eliminate payable tax as an investment property owner. The content at http://www.jwbrealestatecapital.com/what-is-a-1031-exchange is currently helping to showcase different solutions for investing clients.
About JWBRealEstateCapital.com
The JWBRealEstateCapital.com company has activated several new investment strategies that American investors are taking advantage of in 2015. The company has grown its staff and operations over the past several years. The JWBRealEstateCapital.com company now promotes higher return on investment programs to men and women across the country who seek stock market alternatives to grow wealth.