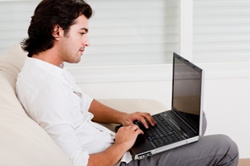 Trustee-managed accounts can be limited for some adults, and alternatives do exist that are now explained in our revised content on our website
San Jose, CA (PRWEB) February 10, 2015
The emergence of new account types adults can use to purchase different securities in the housing market is helping investors at the JWB company this year. The retirement real estate program highlight this month at http://www.jwbrealestatecapital.com/financing-rental-properties-with-an-ira is now updated to include checkbook IRA information.
There are now more financial products available in the U.S. that are designed to grow funds tax-free for adults who build wealth up to the age of 59 and 1/2. The JWB company has revised its services offered nationally to include the most popular types of IRA accounts including the checkbook options now updated.
"Trustee-managed accounts can be limited for some adults, and alternatives do exist that are now explained in our revised content on our website," said one JWBRealEstateCapital.com rep.
Because of rules and revisions that are tied to many retirement accounts, adults who plan to withdraw or transfer funds in the real estate industry often seek professional assistance. The JWB Group is now using the services of qualified partners to help its investing clients successfully distribute checkbook, Roth or 403b funds for rental property purchases.
"We're set up to help as many account owners as possible this year to take advantage of growth potential in the housing industry," said the rep.
More advanced methods of rental property investing are now published and offered to visitors of the JWB website apart from IRA based programs. The page at http://www.jwbrealestatecapital.com/what-is-a-1031-exchange now explains different exchanges that are available to eliminate capital gains taxation.
About JWB Real Estate Capital
The JWB Real Estate Capital company has built its company reputation by supplying returns on investment to investment clients that exceed the national average. The company started in 2006 and has quickly grown to feature hundreds of properties. The JWB Real Estate Capital company is now adding new properties that are known as new construction houses to further increase investor income in the U.S.