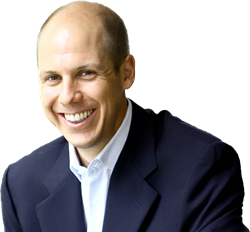 "As the co-founder of a family business who has taken these steps, I can highly recommend Barry Spencer's book." - Rich DeVos, co-founder of Amway and owner of NBA Orlando Magic.
Atlanta, Georgia (PRWEB) November 04, 2013
Barry H. Spencer and Scott Noble, two Atlanta entrepreneurs, financial educators and wealth planners, surveyed retirees and future retirees about their retirement money questions and discovered an overwhelming majority with lingering questions about how to make their retirement money work for them.
Planning for retirement is now the focus of the largest and most influential generation in U.S. history. With one American turning 60 every seven seconds – that's more than 12,500 people every day according to the U.S. Census – the Baby Boomer generation in overwhelming numbers entering their retirement years.
By 2030, the 65-plus population will double to about 71.5 million and by 2050 it will grow to 86.7 million people.
This means the largest retirement population the country has ever known. For retirees and those nearing retirement, it means more questions being asked with fewer answers being found leading to confusion.
Millionaire retirees are experiencing even greater confusion because what once seemed so simple – their life, paycheck and future – is now more complex.
As this generation searches for answer, there is a growing recognition of few adequate answers being found.
"A big problem for retirees looking for answers is that the answers are being masked by a financial industry that speaks in 'financial lingo', a foreign language really. To create more income in retirement and enjoyment, retirees need clear simple answers to their real-world questions," says Barry Spencer, creator of The Wealth With No Regrets Process.
Adding to the complex picture of preparing for and entering retirement is the growing complexity and burden of the tax law. For instance, the top ten percent of income earners now bear 42 percent more of the federal income tax being paid.
Additionally, rising healthcare costs, and longer lifestyle needs have taken the fear of outliving their money in retirement to an all time high.
Spencer's survey revealed that not only financial but personal questions are going unanswered, leading to incomplete wealth plans and missed opportunities.
Rick DeVos, billionaire entrepreneur and owner of NBA Orlando Magic says, "Too few wealthy people ask the bigger questions. As the co-founder of a family business who has taken these steps, I can highly recommend Barry Spencer's book."
From Barry Spencer's latest book, The Secret of Wealth With No Regrets, to their most recent surveys among retirees and soon to be retirees, Spencer and his team have created a powerful special briefing packed with powerful and actionable information.
Attendees of this special retirement briefing will learn the five keys to increase income in retirement, how to create substantial tax deductions that increase income, unmask the five wealth predators that steal away a freedom lifestyle, and the three simple actions to take now to more fully enjoy retirement.
There are limited seats available for the November 14 briefing at 11:30 a.m. to 1:00 p.m. and 5:00 p.m. to 6:30 p.m. at The Marriott Hotel on Windward Parkway in Alpharetta, Georgia at GA 400, Exit 11. To reserve one of the free, but limited seats available, visit http://www.RetireMoreConfident.com. Interested inquires can also call the offices of The Barry H. Spencer Companies at 678-278-9632.
###
About Barry Spencer: Barry Spencer is a nationally recognized author, financial speaker, planned giving consultant, entrepreneur, and wealth planning specialist. You may have heard Spencer interviewed recently on radio, including WAFS biz1190 and 680 WCBM. He has written for Pro Sports Wives magazine and appeared in Worth, MoneyShow, CBS MoneyWatch, and interviewed by ABC TV's "Secret Millionaire" James Malinchak. His latest book is The Secret of Wealth With No Regrets. Barry lives with his wife, Lori, and their two children live in Alpharetta, GA.
About Scott Noble: Scott Noble, CPA, PFS, is a nationally recognized speaker, continuing education instructor, dave ramsey certified financial coach and wealth planner who also educates his peers in the financial industry. He gives presentations to companies, nonprofits, and churches on shoring up money in the short-term for the bigger payoff in the long-term. He and his wife, Denise, and their three daughters live in Alpharetta, GA.