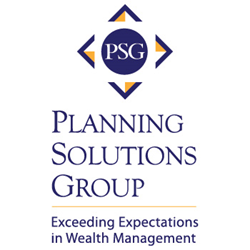 Fulton, MD (PRWEB) September 19, 2014
Don Hannahs and Neal Seagle of Planning Solutions Group will be teaching a course this fall 2014 at Montgomery College that they have been teaching for the past 10 years. The course covers retirement accumulation, preservation and distribution strategies for individuals. The College officially lists the course as; "LLI161: Retirement Distribution Strategies for Persons with High Net Worth" and is offered through the College's Lifelong Learning Institute under Personal Finance, as a non-credit option for people in the region. This fall's classes will be held at their Rockville Campus on Wednesday, October 15 and Wednesday, October 22, 2014 from 6:30-9:30pm.
The number of ideas and insights you'll receive will be a great return on your time investment to attend!
For more details or to register, please visit http://aceitoc.montgomerycollege.edu/course/CourseView.aspx