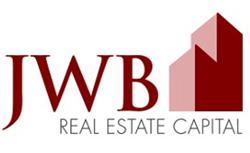 National averages for most investments remain at less than 5 percent annually and our real estate solutions are now at new levels returns for our clients
Chicago, IL (PRWEB) September 09, 2014
Buying into an investment property is not always profitable for some investors when exploring alternatives to stock market securities, according to recent real estate data. The JWB Real Estate Capital company at http://www.jwbrealestatecapital.com is now one agency with a higher than average return on investment for its turnkey properties, according to its recent Cash Flow Digest.
Cap rates are one way that potential investors help estimate the future earnings potential of a property in the U.S. The JWB company has progressed to offering more than 7 percent Cap rates over the past several years to builds more passive income streams for investors who buy the company turnkey investment homes in Florida.
"National averages for most investments remain at less than 5 percent annually and our real estate solutions are now at new levels returns for our clients," said a JWB company source.
One way that the JWB company has improved the cash flow earned monthly for investors is by investing into different markets where real estate is now growing. The city of Jacksonville and its surrounding communities has rebounded positively since the year 2008 slowdown, and there are now 300 JWB owned properties that are helping investors to earn higher income this year.
"The investment property for sale that we provide in the U.S. is acquired by our company or built through our construction division to grow the entire company portfolio of houses," said the source.
The JWB Real Estate Capital company has invested into technologies on its website that now help visitors to retrieve information more swiftly. A guide for new investors is now downloadable at the click of a button along with other audio-visual content that is now easier to access online.
About JWBRealEstateCapital.com
The JWBRealEstateCapital.com company supplies a way for average investors to own real estate without the large investment of flipping homes in the U.S. The company has been profiled in the Wall Street Journal, Business Insider and other top publications for its investing solutions. The JWBRealEstateCapital.com company supplies turnkey solutions for investors who are building personal wealth in cash flowing real estate markets.