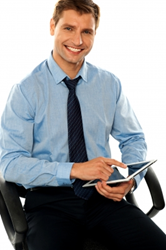 The long-term rental agreements that are featured with our rental properties offer easier ways to capitalize on higher investment income each year
Washington, DC (PRWEB) May 15, 2014
The rise and fall of annual returns for investors is one of the drawbacks of most investments in the U.S. The JWB Real Estate Capital company is helping investors to increase return on investment for rental properties through its new programs at http://jwbrealestatecapital.com.
A change to the tenant lease agreements that are included with each property sale is now improving the annualized returns for property investors using the JWB company. Each home that is for sale in the North Florida market already has a tenant paying monthly rent in place.
"The long-term rental agreements that are featured with our rental properties offer easier ways to capitalize on higher investment income each year," a JWB Real Estate Capital company source said.
The new solutions offered through 2014 are set to remain in effect through the 2016 year as company growth meets target goals. The new construction of homes in cities like Arlington have created new investment solutions for turnkey rental investors.
"We acquire properties through different partnerships and opportunities each year to build a more productive portfolio for real estate investors to utilize," the source added.
The JWB Real Estate Capital company has improved the services that are supplied on the company website. Instant contact with housing experts now takes place through an interactive tool that is supplying investment program information in real time.
About JWBRealEstateCapital.com
The JWBRealEstateCapital.com company specializes in opportunities in the real estate market for new investors in the United States and foreign countries. This company has launched one of the most respected investment programs that help to place new investors in the real estate market. The JWBRealEstateCapital.com company is known for providing turnkey property solutions in the state of Florida and building strong communities. The company property network now features hundreds of available homes used as rental houses.