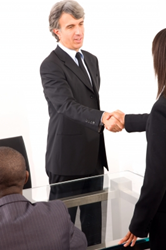 The annual ROI that we're building for our clients is approaching new levels this year although the percentages can be higher based on the additional efforts by each client
San Jose, CA (PRWEB) February 06, 2015
Total annual profit is one of the data types that many investors review before making a decision to invest in certain markets. The JWB company is now approaching 15% this year for its turnkey return on investment for its clients. A brief guide that explains this process used in the rental industry is now posted at http://www.jwbrealestatecapital.com/best-rental-property-deals-in-2015.
The above-average annual returns that are now achieved at the JWB company come direct from turnkey investments and newly constructed homes. This approach is proving to be successful and the company has plans to increase operations later this year. Investors who are earning under 15% in housing industry investments could benefit from reviewing the new strategies available.
"The annual ROI that we're building for our clients is approaching new levels this year although the percentages can be higher based on the additional efforts by each client," said one JWB Real Estate Capital rep.
Owning investment property through a turnkey system is not a new concept for experienced investors although many beginners can gain experience through rental ownership. Adults who struggle with housing industry investments because of a lack of cash have the option to use alternative financing through the JWB company this year.
"Because we now accept national clients, we're more open to adults who want to use non-cash funds to purchase a first or second income-earning property," said the rep.
The JWB company continues to seek out more ways to earn higher than average profits for its investing clients in the real estate industry. To help with mobile content distribution on its homepage, a portal built strictly for phone and tablet users is now delivering content at http://jwbrealestatecapital.com/m.
About JWBRealEstateCapital.com
The JWBRealEstateCapital.com company offers a direct solution for national investors to purchase and hold rental property for long-term passive income growth in the U.S. The company has averaged above 10% returns for the past several years. The JWBRealEstateCapital.com company is now promoting its new construction program that helps clients to own a brand new house for direct use in the rental market.