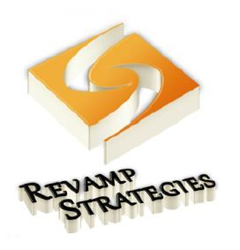 We knew we had a winner when we became a Certified Partner with Yext..."
Atlanta, GA (PRWEB) July 30, 2014
Revamp Strategies is an Online Marketing Company located in Atlanta, GA. They provide a host of services including webdesign & development, Video creation and marketing, Social Media marketing, Content Marketing, online directory listings and Paid advertising, just to name a few.
Today, Revamp Strategies received communication that one of their business partners, YEXT, has again expanded their network of directories to include:

Nokia HERE
Tom Tom
DexKnow
Verizon
TracFone
My Local Services
This is in addition to the 50+ networks that are already included in the Powerlistings service.
Revamp Strategies is a Certified Partner of Yext, and provides PowerListings Service to their clients. Charles Anderson, Chief Operations Officer of Revamp Strategies says, "We knew we had a winner when we became a certified partner with Yext. It seems like every time we turn around, they are adding to their network and that's great for our clients !" Charles continues "Yext is not your everyday directory, they provide Premium listings within each of their publishers. This includes Videos, Bio's, Photos and much much more. We are proud to offer their services to our clients."
Charles adds "Do you know how much it would cost to belong to each one of these directories by themselves? Not to mention the time it would take to create a listing in each. Yext's Powerlistings Service allows us create listings in each directory all at once. Plus, it allows us to update the listings in real time. This means we can add monthly, weekly or heck, even daily coupons to the network and they will be available to the public immediately. Now that's what I call a PowerListing."
Revamp Strategies specializes in creating optimized websites and video marketing in Atlanta. They have partnered with the best in the industry to provide complete online marketing services. No matter what industry or product, Revamp Strategies can help gain market share. to find out more information about Revamp Strategies, just Google them... they are easily found...