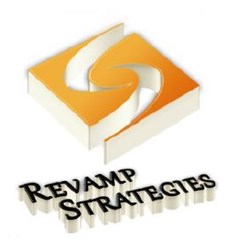 Our newest clients represent the Best of what Atlanta has to offer. We are very pleased to assist them with offering their services. Please welcome...
Atlanta, GA (PRWEB) January 28, 2014
Charles E. Anderson, Chief Operations Officer of Revamp Strategies, LLC says: "Our newest clients represent the Best of what Atlanta has to offer. We are very pleased to assist them with offering their services. Please welcome..."
Judy Whittenberg:
Judy Wittenberg is a Premier Real Estate Agent with Berkshire Hathaway Home Services and is located in Atlanta, GA. Judy is a dedicated professional and has been in the real estate industry for over 8 years specifically in the Metro Atlanta Area. Judy is in the top 3% Nationwide of Realtors within Berkshire Hathaway Home Service company. Judy provides premium real estate services for the North Metro Atlanta Area.
Maintenance Unlimited:
Maintenance Unlimited is a Premier Heating and Cooling Service Company located in Atlanta, GA, with the principle idea that a quality heating repair company should be easy to reach and always listen to the needs of the customer. Since Maintenance Unlimited conception, the company has been growing one heater repair job at a time. There are many heating and air conditioning repair companies in Atlanta and it can be difficult to know how to choose the right one. Consumers must consider both price and quality of service and reputation of the company that they contract with. Maintenance Unlimited provides free estimates and is on call 24/7.
Infinite Delivery:
Infinite Delivery has over 20 years of experience with a professional staff who specialize in the delivery of high end furniture and antiques. Total customer satisfaction is their objective, and integrity is how they maintain their stability. They thrive on exceeding the clients' needs with safe and superb delivery. Their teams function as a unit to continually grow, and lead the moving industry to new levels that others will desire to follow. In addition to handling the most delicate of relocation services, Infinite Delivery also loads and unloads trucks and pods.
Atlanta VIP Parties:
Atlanta VIP Parties is a Platinum Event Planning Company specialized in creating customized events and parties that will delight the senses. Their team are experts in crafting, planning and producing events and parties of any size or level of sophistication. They've planned events for individuals, corporation, professional athletes and celebrities! They work with the top vendors in Atlanta, which means clients have access to the "best of the best." As partners in planning, Atlanta VIP Parties create a memorable event or party. "We strive to identify the client's needs, fulfill all goals and exceed client expectations." Jan W., CEO.
Revamp Strategies LLC, an innovative online marketing company, offers customized online marketing services for small and mid size businesses. Revamp Strategies works closely with each and every client to create solutions that will fit their needs and budget. Revamp Strategies, LLC is now providing an array of services for their newest clients.