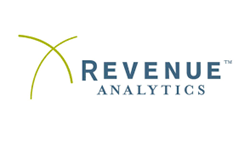 "We are proud to be selected from among 4,500 companies and to be the only company in Atlanta to win best benefits."
ATLANTA (PRWEB) March 15, 2019
Revenue Analytics received the 2019 Top Workplaces Award by the Atlanta Journal-Constitution, marking the 6th year the company has received the designation.
"We are excited to receive this designation as a top workplace, especially because it is based on a survey from our employees," said Joanna Roy, partner, HR & Administration, Revenue Analytics. "We are proud to be selected from among 4,500 companies and to be the only company in Atlanta to win best benefits."
In addition to the top workplace designation, Revenue Analytics was recognized for its benefits. Among the company's benefits are 100% employer-paid health insurance premiums for employees and their families, unlimited sick time, 401(k) plan with matching and immediate vesting, paid maternity and paternity leave and gym membership. Other highlights include Training Thursdays, a family room where spouses can bring their children for lunch with employees, regular group events like improv night and wine tastings, healthy snacks, and community service projects. This year, the company partnered with The Autism Community in Action (TACA) to volunteer and fundraise for the organization.
Roy said that employees today are choosing companies that offer more than just a competitive salary.
"People look for work that is fulfilling, but also for a workplace that is fun and provides a sense of camaraderie. We have an extraordinarily diverse workforce, not just from different cultures and backgrounds, but also personality type. Our social events give us a chance to get to know each other on a personal level and build friendships that extend beyond the workday."
One of the more popular activities is a quarterly event that underscores the company's values of Success, Excellence, Respect, Integrity and Fun. Programs have included talent shows, in-office laser tag, and movie night. Other more out-of-the-box activities included building a slip-and-slide in celebration of the Olympics and recognizing Chinese New Year with a performance of the traditional lion dance.
And while snacks and food abound, including a fully stocked fridge with soft drinks, beer and wine, the company tries to accommodate all its 110 employees. Snack-of-the month not only includes fruit and nutrition bars, as well as vegan and vegetarian choices, but other popular items like Slim Jims and MoonPies.
"The only thing we draw the line on is milk because it's too heavy to carry in," Roy said jokingly.
About Revenue Analytics
We empower big companies to make big revenue decisions in pricing, products and promotions to drive millions in revenue and eliminate wasted time.
Our hybrid approach blends artificial and human intelligence to provide predictive analytics at scale. These flexible solutions enable our clients to act immediately and adapt strategically.
For more information on joining the Revenue Analytics team, visit http://www.RevenueAnalytics.com/careers.