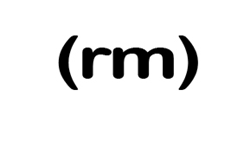 Seattle, Washington (PRWEB) September 16, 2014
ReverseMergers.com (http://www.reversemergers.com/) a provider of public shells for companies looking to perform a reverse merger, seeks partnerships with technology incubators. Such partnerships are aimed at providing tailored solutions to a specific niche within the startup community, namely startups with a large addressable market and the right legal protection to keep out competitors.
"Technology incubators often represent a great opportunity for reverse mergers," says Jake Durrant, Managing Director. "Because incubators often produce protectable intellectual property, going public by reverse mergers often makes more sense than for most other startups. That's one of the main reasons we've seen so many biotech firms perform reverse takeovers as their method of choice for accessing liquidity."
Unlike venture capital, going public with a reverse merger can provide a realistic alternative for companies with the right intellectual property and market size for rapid penetration and growth. Startup incubators are often prone to focus solely on angel and venture capital investing for financing deals. Reverse mergers offer an alternative to companies with solid IP and a large addressable market. Unfortunately venture capitalists often extract more in terms of equity and concessions than a simple and effective reverse merger into a public shell.
Reverse mergers can typically be implemented more quickly and with much less expense than a traditional Initial Public Offering or IPO. In fact, there are a number of very clean and effective methods for performing reverse mergers that typically make sense for small and mid-cap companies.
"While reverse mergers can be helpful in a number of circumstances, they're not the right move for each and every company, especially for startups," says Durrant. "For most startups, reverse mergers are not the right move, but for those where there is a meaningful fit, it can be a powerful alternative to venture capital and angel investing." Incubators, universities and entrepreneurs alike can benefit from a strategic partnership with ReverseMergers.com. Those so interested are invited to reach out to the company's reverse merger experts.
About ReverseMergers.com
For over 15 years ReverseMergers.com and its partners have helped over 100 private companies gain access to the public markets. The company specializes in reverse mergers by sourcing, preparing and offering public shells to private companies that need to go public. The company also blogs regularly on topics relating to reverse mergers at http://www.reversemergerblog.com/