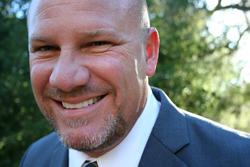 Have a reverse mortgage expert assist you in finding out more about this type of home loan.
San Diego, California (PRWEB) December 01, 2014
Mortgage professional Kevin Leonard increases his reach to those looking for more information about how reverse mortgages in San Diego work. Mr. Leonard and his team of mortgage experts have a new deal in place that will help those in San Diego County seeking a reverse mortgage. The new agreement is between Mr. Leonard and Senior Bank Services. The mortgage professional has contracted to help those individuals who would like more information about these types of loans. The team of mortgage consultants plan on extending their help to those clients in Orange County and Los Angeles that come from the site by the end of month. The group already offers reverse mortgages everywhere in California, but are testing the traffic from the San Diego webpage first. To find out how to have a San Diego reverse mortgage expert explain the process and how to qualify click here, http://www.seniorbankservices.com/reverse-mortgage-san-diego/
As more and more people learn how obtaining a reverse mortgage in San Diego can help struggling seniors stay in their homes, the mortgage experts want to let people know there may be alternatives. For those who qualify, a refinance may be the answer, by lowing their monthly payments it may allow the senior to afford their payments. Another option is a home equity loan or home equity line of credit. But both those options currently have credit and income requirements that some people cannot meet. There are also state and local programs that may help defer property taxes, lower heating costs, or save on other bills. The team of industry professionals try to provide the best information possible about all home loans products, not just reverse mortgages. The mortgage experts are very active with FHA home loans, Jumbo loans, and of course VA home loans in San Diego.
Working with the website to provide its visitors information about how someone can receive a reverse mortgage quote is just one of the mortgage group's affiliates. The team has partnered with several media companies to assist them in locating more seniors that are in need of this type of home loan. The reverse mortgage experts just recently uploading new videos in cities that have been rising in reverse mortgage applications. The new "reverse mortgage Santa Rosa CA" and "reverse mortgage Oceanside CA" has already received a number of views and will also help promote the services of the lenders. The mortgage professionals are also actively working with local Realtors and builders helping people to become first time homeowners in San Diego. To find out why this group of real estate and mortgage professionals are becoming the number one lender in Southern California call the local office and ask to speak with a representative.
About:
Kevin Leonard entered into the mortgage business in 1997 and quickly rose to become one of the best mortgage originators in the US, and earned national acclaim for his efforts. Mr. Leonard prides himself in offering constant communication with his clients so that they have a full understanding of the loan process from start to finish. He is personally responsible for thousands of fundings, and along with his team, he has over 5 billion in residential loans funded to his credit. Mr. Leonard has a full understating of the loan process from start to finish, and also consults with long list of mortgage lenders in the secondary market. There are few, if any, that have the experience that Kevin Leonard has in the mortgage profession. He was one of the first to register with NMLS in 2008 when it was first instituted, and currently is licensed in the state of California as a loan originator. He is partnered with the best real estate agents in Murrieta for a good reason—he offers fast pre-approvals with the ability to fund purchase loans quickly. To find out more about how to speak with a San Diego reverse mortgage expert, click on the link provided.
Contact:
Kevin Leonard
Phone: (858) 999-3737
NMLS #6279