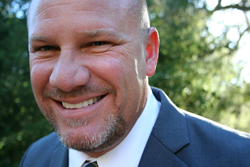 Find out more about reverse mortgages in Oceanside California by speaking with an expert
(PRWEB) November 20, 2014
There are thousands of Americans everyday who qualify for a reverse mortgage due to their age. A local reverse mortgage expert Kevin Leonard has just completed a page on his website that will help shed some light on this type of loan. The new "reverse mortgage Oceanside CA" page that was just added to his mortgage site, explains the basic information about a reverse loan. Mr. Leonard has a team of mortgage and real estate professionals in his network and has been a top producer for years. Being an owner of a large mortgage bank in the past he knows what type of customer care it takes to be at the top of the game. Reverse Mortgages take even more hands on work than a traditional forward loan because of the age of some of the clients. Since many of the applying seniors are sometimes in the eighties or older, the information explained about the loan must be done carefully to ensure the client understands fully. To find how to receive a reverse mortgage quote for a property in Oceanside California visit the new page here, http://www.kevinleonardmortgageexpert.com/reverse-mortgage-oceanside-ca/
Everyone who is considering doing a reverse mortgage in Oceanside must go through mandatory counseling. These sessions help to explain everything someone would need to know about the programs, and to make sure that the lender is offering the client options. There is a fixed product which allows the borrower to receive the equity in one lump sum. The adjustable loan allows the senior to get the equity through payments, or a lump sum, or even a combination of both. There are some guidelines to receiving a reverse mortgage in Oceanside, and finding out what they are is as easy as visiting the new page completed by Mr. Leonard. To learn about how to get approved for a reverse mortgage contact the contact number listed.
The real estate and mortgage group uses an internet marketing team to help promote reverse mortgage information online. The marketing division submits all the information to video sharing sites, and social media forums to help the find more people looking for this type of home loan. The team of professionals has been growing in size since the beginning of the year, and the reverse mortgage division is another addition to the team. Kevin Leonard's team continues his expansion on the web, and throughout the local community providing home loans to those who are qualified. The mortgage and real estate affiliates are always looking to expand the team, and want more local experts to join the group. To discover more about the team, or the services they provide, contact them directly and talk directly to mortgage originator. Interested candidates can also view one of the company's Facebook pages, https://www.facebook.com/KevinLeonardMortgageExpert
About:
Kevin Leonard entered into the mortgage business in 1997 and quickly rose to become one of the best mortgage originators in the US, and earned national acclaim for his efforts. Mr. Leonard prides himself in offering constant communication with his clients so that they have a full understanding of the loan process from start to finish. He is personally responsible for thousands of fundings, and along with his team, he has over 5 billion in residential loans funded to his credit. Mr. Leonard has a full understating of the loan process from start to finish, and also consults with mortgage bankers in the secondary market. There are few, if any, that have the experience that Kevin Leonard has in the mortgage profession. He was one of the first to register with NMLS in 2008 when it was first instituted, and currently is licensed in the state of California as a loan originator. He is partnered with the best real estate agents in Oceanside for a good reason—he offers fast pre-approvals with the ability to fund purchase loans quickly. To find out more about the new Oceanside reverse mortgage page, click on the link provided.
Contact:
Kevin Leonard
Phone: (858) 999-3737
NMLS #6279