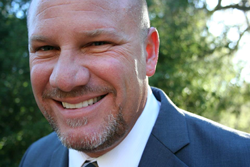 Speak to a reverse mortgage specialist in Riverside California about a HECM purchase or refinance.
(PRWEB) December 15, 2014
Riverside County California has a large population of seniors living in various cities located within the county. Kevin Leonard and his team of mortgage professionals have mortgage originators assigned directly to service individuals 62 and older. The homeowners that are looking for reverse mortgage experts in Riverside County can find them by clicking on the links provided on the new YouTube commercials and weblogs. A reverse mortgage is a special type loan that allows the senior to stay in their homes without having to make a mortgage payment. The person must live at the residence and the loan amount is based on the youngest borrower. The home loan offers a lump sum of cash at closing or monthly payments back to the homeowner, or a combination of both. The team has created videos on how to get the most reverse mortgage information available, and how to get in touch with a local expert. To learn more about reverse mortgage lenders in Riverside California click here, http://www.kevinleonardmortgageexpert.com/reverse-mortgage-riverside-ca/
The most common and widely used reverse mortgage product is the HECM or Home Equity Conversion Mortgage. There are some borrower and property eligibility requirements that need to be discussed before someone considers a reverse mortgage in Riverside. If the borrower meets the eligibility criteria, they can complete a reverse mortgage application by contacting a FHA-approved lender in Riverside County. Applicants can search online for a FHA-approved lender or speak with a HECM counselor to provide a list. The lender will discuss other requirements of the HECM program, the loan approval process, and all the repayment terms. There are new changes being made to this type of loan and certain new laws may delay or even prevent a senior to get approved for this type of home loan product. It is important to review any home loan to fully understand everything that is required by the borrower, and this goes for reverse mortgages as well. Speak to a licensed professional to learn more about the HECM reverse mortgage in Riverside by calling the number listed below.
About:
Kevin Leonard entered into the mortgage business in 1997 and since then he has become of the leading mortgage experts in the country, and has earned national acclaim for his efforts. Mr. Leonard prides himself in offering constant communication with his clients so that they have a full understanding of the loan process from start to finish. He is personally responsible for thousands of fundings, and along with his team, he has over 5 billion in residential loans funded to his credit. Mr. Leonard has a full understating of the loan process from start to finish, and also consults with a long list of mortgage bankers in the secondary market. There are few, if any, that have the experience that Kevin Leonard has in the mortgage profession. He was one of the first to register with NMLS in 2008 when it was first instituted, and currently is licensed in the state of California as a loan originator. He is partnered with the best real estate agents in Riverside County for a good reason—he offers fast pre-approvals with the ability to fund purchase loans quickly. To view the latest reverse mortgage Sun City CA video, click on the highlighted link provided.
Contact:
Kevin Leonard
Phone: (95) 200-5750
NMLS #6279