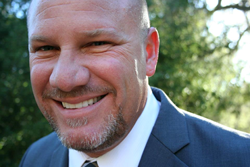 Have a reverse mortgage specialist in San Diego explain how these types of loans work by calling (858) 999-3737
(PRWEB) June 23, 2015
Senior reverse mortgages in San Diego now have more information available online from Kevin Leonard's mortgage blog. The website that is dedicated to providing home loans information, has a new page offering information about the HECM reverse mortgage or Home Equity Conversion Mortgage. The new page is for the team's loan officers that handle the reverse mortgages in San Diego County. To find out how reverse mortgages allow seniors to stay in their homes without having to make a mortgage payment, call the San Diego office at (858) 999-3737.
Reverse mortgages in San Diego have grown in popularity over the past few years with many new loans coming from the city of Oceanside California. Seniors can qualify for this type of loan with minimal documentation, and they are not based on credit scores like traditional loans. Instead, they reverse mortgage lenders in San Diego base the loan on the equity of the senior's property. The home must be in good condition and be the primary residence of the applying senior. The new page for the mortgage team explains these items and more. Learn more about the how these types of home loans work by clicking here, http://www.kevinleonardmortgageexpert.com/reverse-mortgage-lenders-san-diego/
About:
Kevin Leonard is a mortgage professional who began in the mortgage business in 1997 and since then he has become one of the top mortgage specialists in the country, and has earned national acclaim for his efforts. Mr. Leonard prides himself in offering constant communication with his clients so that they have a full understanding of the loan process from start to finish. He is personally responsible for thousands of fundings, and along with his team, he has over 5 billion in residential loans funded to his credit. Mr. Leonard has a complete understating of the loan process from start to finish, and also consults with a long list of mortgage bankers in the secondary market. There are few, if any, that have the experience that Kevin Leonard has in the mortgage industry. He was one of the first to register with NMLS in 2008 when it was first instituted, and currently is licensed in the state of California as a loan originator. His team is partnered with the top San Diego Realtors because of the team's fast pre-approvals with the ability to fund purchase loans quickly. To search FHA loans in San Diego for sale start by clicking on the highlighted link.
Contact:
Kevin Leonard
Phone: (858) 999-3737
NMLS #6279