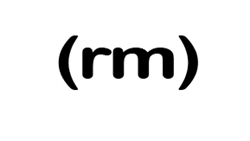 Seattle, Washington (PRWEB) January 06, 2015
ReverseMergers.com (http://www.reversemergers.com/), a provider of reverse mergers and alternative public offering solutions for companies looking to raise capital or provide both investor liquidity, announces the release of several alternative public offering market predictions for 2015. The company expects an increase toward IPO-alternatives in 2015 as the IPO window closes for larger offerings. The predictions also include the long-anticipated release of the rules for equity crowdfunding via web-based portals.
Numerous prognosticators expect the market will soften in 2015. Combine that with the Fed's announcement that they will raise interest rates sometime in 2015 and it points toward a closing IPO window. As the IPO window closes, less companies have incentive to go public through this traditional method. As a result, more alternative public offering methods are used to take companies public. The shrinking IPO window in 2015 is likely to create a demand increase in the number of Direct Public Offerings and reverse mergers.
2015 also promises to be an interesting year for general solicitation and equity crowdfunding. The Securities and Exchange Commission (SEC) has released data indicating that complete rules for equity crowdfunding will be released in October of this year, meaning that private placements and capital raises for non-accredited investors will likely begin sometime at the end of this year or the beginning of next year.
Equity crowdfunding will likely increase the need for alternative public offerings. "We expect the complete implementation of equity crowdfunding will drive the reverse merger market for a number of reasons," says Jake Durrant, Managing Director of ReverseMergers.com. "First, non-accredited investors will likely demand liquidity through the sale of their purchased securities in private crowdfunded offerings within 18 to 24 months after a closed equity crowdfunding round. With no efficient secondary market for such shares, many a crowdfunded business will likely be pressured into going public to provide investor liquidity. Second, if the total investor/shareholder number reaches the numbers reflective of rewards crowdfunding like what we've seen on Kickstarter, then the SEC will likely require such firms to begin reporting as public--simply because the number of shareholders requires public company disclosure." The company expects the need for its services to only increase as equity crowdfunding for non-accredited investors is fully implemented.
Unlike a typical Initial Public Offering (IPO), Direct Public Offerings and Reverse Mergers allow companies to join a public stock exchange faster, cheaper and without some of the onerous stipulations required by the more well-known IPOs. A typical reverse merger involves the use of a clean public shell as a vehicle to take a company public.
About ReverseMergers.com
For over 20 years, the principals at ReverseMergers.com have facilitated reverse takeovers for taking private companies to the public markets. Their experience includes taking over 100 companies public through the Over The Counter stock exchange, the American Stock Exchange and NASDAQ. The company helps to facilitate transactions that provide capital for small cap companies and liquidity options for company investors.