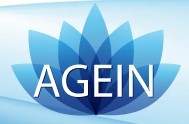 Once considered a one-way street, this research on the aging process proves that some aspects can actually be reversed
Boston, MA (PRWEB) February 10, 2014
Agein.com, the Internet's premier anti-aging web site focusing on anti-aging tips, news, and advice from some of the foremost experts in the industry, is releasing its expert opinion on a recent study published in the journal Cell on a breakthrough compound that saw the aging process reversed in mice.
Researchers from Harvard University and the University of New South Wales in Australia have discovered a way of restoring the efficiency of cells, completely reversing the aging process of muscles in mice. Two-year-old mice were given a chemical for just one week, during which key indicators of aging reversed to those of a six-month-old mouse; this was the equivalent of making a 60-year-old person feel like a 20-year-old. (Source: Milman, O., "Anti-ageing compound set for human trials after turning clock back for mice," December 13, 2013; http://www.theguardian.com/science/2013/dec/20/anti-ageing-human-trials.)
The Australian and U.S. researchers hope that human trials of the anti-aging compound could begin as early as this year, and believe any side effects will be minimal due to the fact the compound is naturally occurring. It's been suggested that their research findings could be used to treat diseases such as cancer, dementia, and diabetes.
"Once considered a one-way street, this research on the aging process proves that some aspects can actually be reversed," says Dr. Kevin J. McLaughlin, Agein.com's anti-aging specialist. "That said, the study is still in its early stages and has yet to be tested on humans. It's also important to note that while the aging process in the muscles reversed, the researchers did not see any physical changes in the mice; however, that could be because they didn't test the mice for long enough."
The price might also be prohibitive, Dr. McLaughlin explains. According to one of the lead researchers, the so-called reverse-aging "magic-pill" is still several years away, partly due to the cost of the compound, which would cost about $50,000 a day for humans.
"Those who might be put off by paying $50,000 per treatment or who don't want to wait to see if this fountain of youth ever becomes available to the public might want to consider an anti-aging moisturizing cream with advanced ingredients that has been clinically proven to replenish natural moisture and deliver dramatic, age-defying results," he adds.
For healthy-looking skin, Dr. McLaughlin suggests avoiding anti-aging products that contain alcohol, petrolatum, oxybenzone, and mineral oil; instead, he suggests an anti-wrinkle cream that includes Alpine rose plant stem cell extract. To increase skin vitality and reduce visibility of wrinkles, Dr. McLaughlin recommends peptides such as Matrixyl 3000 to stimulate the production of collagen and Argireline to reduce the appearance of expression lines.
About Agein.com: The company's goal is to inspire and coach readers to adapt an anti-aging lifestyle that suits their individual needs. Its anti-aging experts offer education on diet, fitness, and skin care and how all of these areas affect the way people look and feel. Agein.com also provides information on all of the latest advances in anti-aging research, the hottest anti-aging trends in Hollywood, and beauty tips. Agein.com will equip readers with all of the tools needed to make the right anti-aging lifestyle choices. To learn more about Agein Corporation, visit the company's web site at http://www.Agein.com.