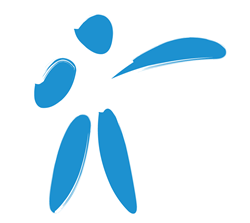 InterGlobal's knowledge on the individual and family market, coupled with Aetna's financial strength and powerful brand can lead to better servicing for our existing and future clients
Singapore (PRWEB) December 24, 2014
This time last year, Aetna announced that they had purchased InterGlobal and that the two companies would be moving forward as one as part of an international expansion strategy. While 2014 saw no major developments occur after the acquisition, Pacific Prime anticipates a more eventful year for both companies moving forward into 2015, especially due to the relocation of InterGlobal Singapore's regional head office.
Aetna, a health care benefits company, is the third largest firm of its kind in the United States with around 44 million members worldwide. InterGlobal, a specialised health insurer, has taken a different approach at the health insurance market and focused solely on International Private Medical Insurance. With Aetna's global presence, and InterGlobal's specialised health management solutions, the acquisition was thought to be complementary to both companies and Pacific Prime still predicts a positive outcome.
While 2014 was a relatively quiet year for both companies, 2015 will bring about a number of changes. Namely, InterGlobal will initiate a re-brand and position themselves as an 'Aetna Company'. This is anticipated to strengthen brand recognition for Aetna among customers, especially across Asia where InterGlobal already has a strong presence and has just recently repositioned their regional head office in Singapore.
Now that both companies are operating out of the same country, greater levels of cooperation have enabled the sharing of various assets such as IT systems, online E-tools and provider networks. Furthermore, a communal location will also undoubtedly make the process of creating new products and services to launch in 2015 much easier and efficient.
Moving forward in terms of licensing and trading names, the new structure combining the two companies will begin local operations in Singapore under the trading name 'Aetna Insurance Company (Singapore Branch) with marketing and product documentations already reflecting this.
Pacific Prime has worked together with both companies for over 10 years and believes this to be a very positive move for the two partners. Reflecting on the acquisition, the Pacific Prime Sales team commented:
"InterGlobal's knowledge on the individual and family market, coupled with Aetna's financial strength and powerful brand can lead to better servicing for our existing and future clients"
2015 is likely to bring about many challenges and hurdles for the newly named Aetna Insurance Company, especially as the costs for medical treatments continue to grow worldwide, but with the two companies combination of global presence and local expertise, Pacific Prime feels positive that this is a solid step in the right direction and looks forward to what is to come.