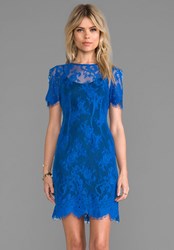 Mixes Class and Edge to Create Something Fun
Los Angeles, CA (PRWEB) November 27, 2013
REVOLVE picks up 'White Suede', a Melbourne based brand dedicated to challenging typical designs with innovative forms, and one of a kind digital prints. Influenced by sculptures, art and photography, designer Jacqui Demkiw creates bodies that are provocative yet elegant.
"White Suede mixes class and edge to create something fun. The modern silhouettes are on trend and the styles have such a wide range," says REVOLVE buyer Anna Rhie, "This is definitely a brand to look out for!"
Demkiw spent several years working overseas in London to research new sewing techniques that allowed her to develop a brand dedicated to innovation. Produced in Australia, 'White Suede' is a highly coveted brand only sold to limited US retailers, making it an essential addition to any wardrobe.
With lovely lace accents, fitted LBD's, asymmetrical hems and cutouts, 'White Suede' has the ideal pieces to stand out at any Holiday event. Shop the collection now, available on REVOLVE.
About REVOLVE:
REVOLVE has been recognized as the premiere destination for coveted brands and unparalleled customer service since 2003. Home to over 500 men's and women's cutting-edge designers, the site boasts the latest apparel, shoes and accessories, all offered with free shipping and returns, plus a 30 day price match guarantee. To shop the latest styles, visit REVOLVE