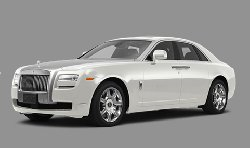 Modern advancements in engine performance and design and build quality truly do make today's luxury vehicles superior in a substantive way.
Los Angeles, CA (PRWEB) November 11, 2015
In an article published October 30th by Jalopnik, automotive writer Doug DeMuro continued has "Letters to Doug" column by answering a reader question about the difference between standard and luxury vehicles. In it, the reader asked if automakers that make both standard and luxury vehicles do enough to differentiate the quality of the two to justify the higher price, or if the "top shelf" attitude surrounding the high-end vehicles is just a façade. Doug explains that, while the readers suspicions may have been true decades ago, modern advancements in engine performance and design and build quality truly do make today's luxury vehicles superior in a substantive way. According to Los Angeles area rental agency Rex Luxury Car Rental, all of the luxury vehicles that they offer their renters truly have something special to offer, either in terms of the engine performance, or the luxurious aesthetics:

High-End Performance – Whether renters are looking for a high-powered SUV, such as the GMC Suburban or the Range Rover Sport, to get the family around in style, or a finely tuned driving machine like the Mercedes Benz SLS AMG, the luxury cars available at Rex are sure to best the engine performance of any standard vehicle on the road. Rex notes that, with exceptional top speed and petal-to-the-floor acceleration, all of these vehicles are sure to delight even the most discerning gearheads.
Luxurious Designs – Rex explains that modern day luxury cars offer the very best in luxury styling to suit a wide range of aesthetic preferences. For those who want to cruise around in a regal and storied tradition of luxury, they recommend the Rolls Royce Ghost rental. On the flip side, those who want a sleek and sporty, top-down experience while touring the sun-soaked L.A. streets can go for the Ferrari California. Both of these options are two of Rex Luxury Car Rental's most sought after vehicles, and represent the very best both in terms of style, and the aforementioned, all-important power.
While the storied tradition of many of these luxury brands is what keeps longtime luxury car enthusiasts loyal, Rex Luxury Car Rental explains that it is the undeniable advantages that these automobiles have over standard vehicles that leads to many new luxury car lovers being made every day. To ensure that their renters get to experience all that their vehicles have to offer, Rex notes that they offer weekly discounts on all of their luxury vehicles. For more information about availability and pricing, interested renters can call Rex Luxury Car Rental today at 310-665-9000, or visit them online at http://www.RexLuxuryCarRental.com.