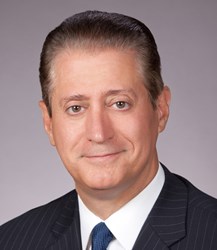 Leave people better off than when you find them.
Davie, FL (PRWEB) January 21, 2014
The Leaders in Law awards program is an opportunity to applaud the best lawyers and law firms in categories ranging from insurance to entertainment, corporate to government, and taxes to real estate. There will also be recognition for the law firms who do the most for the community.
Carlos J. Reyes is the son of Cuban immigrants and was born in Miami, Florida. He is a family man celebrating 30 years of marriage, and the proud father of three children. His strong work ethic comes from parents who had nothing when they arrived, but built a business through hard work and an attitude of never giving up. Carlos applies that same strong work ethic to his law practice. He has been helping businesses and individuals address and meet their financial and legal challenges for over 25 years. Throughout his career Carlos has also given back to his community as a way of making a further difference in the lives of others.
The Reyes Law Group represents clients in multi-disciplinary practice areas. From real estate litigation and transactional work to commercial litigation, employment law, civil rights claims, criminal defense and family law. In each area, they bring a passionate, committed and zealous advocacy designed to achieve the best results possible for their clients staying centered on Godly and bedrock principles of commitment, trust, and the motto, "Leave people better off than when you find them."