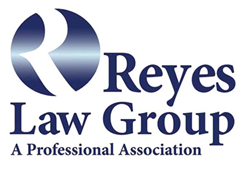 At Reyes Law Group we believe an attorney should be a key business advisor, and not just a legal technician. We value our clients, passionately represent their interests, and earn their trust daily."
Plantation, FL (PRWEB) January 31, 2015
RLG's Outside Counsel Program is an innovative approach to legal services for growing and mature businesses with fee arrangements based on the size and scope of the business client- one size does not fit all, making it affordable for all sizes of businesses. RLG fee arrangements include unlimited telephone calls which put clients at ease that the clock is not ticking every time they need legal advice. RLG's team of business lawyers have the experience needed to insure businesses and workplace environments are in compliance with state and federal law.
Carlos Reyes, Principal of Reyes Law Group, has over 26 years of experience as an attorney and businessman having worked at large, national law firms. With this experience, his team provides a business-focused and practical approach to problem solving and business compliance. "RLG's legal team provides its clients with proactive legal risk management, helping our clients avoid problems before they arise." We help growing companies close important business deals, handle labor and employment challenges, identify and creatively solve business issues, avoid the financial burden of litigation, protect valuable intellectual property and review corporate structure to better assure limited liability. "An added benefit to our clients is that we are a fully-bilingual law firm for our numerous clients who prefer to express themselves in the Spanish language or clients who are conducting business in Spanish speaking countries.
The Reyes Law Group works alongside business owners as a trusted advisor offering counsel on the array of legal issues that must be monitored, compliance that must be accomplished, and legal challenges that are sure to confront any business. "RLG's Outside Counsel Program structures client relationships in a flexible manner to create the best fit for the companies we serve." RLG's goal is to build a trusted, legal counsel relationship with business owners by developing an intimate knowledge of a client's business in order to meet the myriad of legal needs affordably and responsively.