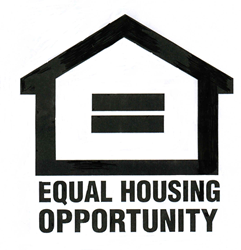 This is a community that can really pay off for home buyers, in both equity and as an all-around great place to live, work and explore.
Dallas, TX (PRWEB) October 20, 2014
Home demand throughout the North Texas region has been at a fever pitch throughout 2014, and even as the seasons blend into a far-less busy time of year for real estate it looks as though communities such as Richardson are still going to see home buyers busting down the doors. Prudential Texas Properties reports a recent rise in home prices in Richardson even as demand dips, giving credence to strength of this local market at the onset of a slower season for real estate.
According to an October 3 report from Altos Research, a California-based real estate analytics company, home prices in Richardson edged up throughout September coming to a median value of $248,538 for single-family homes in early October. Prices have been rapidly fluctuating on the seven-day average, showing some interesting day-to-day activity on both the higher and lower ends of the market.
However, both the seven-day and 90-day averages have shown a significant amount of stability around the $250,000 mark, indicating that this is a strong market that is thriving in favor of home owners wanting to maintain and increase equity in their homes.
Altos measures the relationship between buyer demand and seller inventory through a unique value known as the Market Action Index, which uses a value of 30 as neutral ground. Throughout the last 12 months Richardson's MAI has been well over 30, reaching a high point of 55 in mid summer. This indicates a strong seller favor as there are less homes on the market than home buyers, making Richardson homes highly-valued assets.
Since reaching that feverish high demand in July, the MAI has downgraded over the last few months, coming to a still seller-favored 47.50 in the start of October.
"The Richardson market has been very strong all year long," says DD Flynn, VP of Marketing at Prudential Texas Properties. "This is a community that can really pay off for home buyers, in both equity and as an all-around great place to live, work and explore."
Click here for a 60-second Richardson home market update.
Home buyers looking to take advantage of all that Richardson has to offer will have to move with great efficiency as this is a community that is moving and shaking. According to Altos, the average property in Richardson is on the market for only about 53 days before selling.
©2014 BRER Affiliates LLC. An independently owned and operated broker member of BRER
Affiliates, LLC. Prudential, the Prudential logo and the Rock symbol are registered service
marks of Prudential Financial, Inc. and its related entities, registered in many jurisdictions
worldwide. Used under license with no other affiliation with Prudential. Prudential Texas
Properties is an independently owned and operated member of BRER Affiliates LLC. Equal
Housing Opportunity.