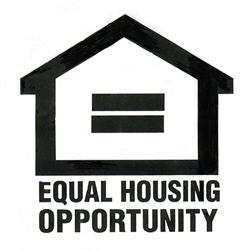 More inventory is popping up and home values are increasing at controlled levels, two of the main ingredients to a thriving real estate market
Dallas, TX (PRWEB) September 10, 2014
After months of home price appreciation throughout the nation, home prices are beginning to slow, and this is a trend taking shape in North Texas as well. Prudential Texas Properties reports, citing data from the S&P/Case-Shiller Home Price Indices reported August 26, home prices increased in the 12 months ending June 2014, but at much slower rates than what was seen the previous month.
In many regions of North Texas, like Richardson, inventory is on the rise, which is likely a factor in the slowing price increases. Inventory fell dramatically in the past year in most of North Texas, causing median home values to uptick substantially. While this helped to regain confidence for home sellers, it left many buyers in the dark as they struggled to find a home among the small supply available.
According to Altos Research, a California-based real estate analytics company, Richardson inventory fell to its lowest point in 12 months in April, which was around 120. While it may not seem like a significant shift, the available supply of homes has increased as of August 22 by about 60 homes. The change started taking shape in May.
U.S. home prices in the second quarter rose just 0.8 percent, which marks the 12th consecutive quarterly price increase, albeit at a much slower pace. Taking a look at Richardson home values, Altos reported the median single-family home value to be at $244,433, which is slightly lower than where it was in the spring, it's still above the levels seen 12 months ago.
"This balancing act of home values is great news for home buyers in Richardson and the rest of North Texas where prices were just ticking up on a consistent basis bringing home values to near unreachable levels," says DD Flynn VP of Marketing at Prudential Texas Properties. "More inventory is popping up and home values are increasing at controlled levels, two of the main ingredients to a thriving real estate market."
Check out this Richardson housing market update.
©2014 BRER Affiliates LLC. An independently owned and operated broker member of BRER
Affiliates, LLC. Prudential, the Prudential logo and the Rock symbol are registered service
marks of Prudential Financial, Inc. and its related entities, registered in many jurisdictions
worldwide. Used under license with no other affiliation with Prudential. Prudential Texas
Properties is an independently owned and operated member of BRER Affiliates LLC. Equal
Housing Opportunity.