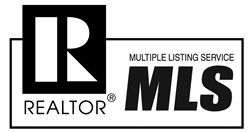 More inventory is coming into play here, and with the fall season on its way, demand may ease slightly but home buyers should still expect some competition here
Dallas, TX (PRWEB) September 23, 2014
The Richardson housing market hasn't gone through as many up and down motions as many other communities in the area, but that doesn't mean this community isn't doing well. Prudential Texas Properties reports the city has an incredibly high demand for homes and an influx of inventory that is helping to ease the skyrocket of home values here.
According to Altos Research, a California-based real estate analytics company, as of August 29, the median single-family home value in Richardson was $244,625, a slight downtick. In the past couple months, the median home value has remained fairly stagnant despite the high level of demand here. As more and more inventory is coming into the market, Richardson home buyers are feeling the push to make a quick action, but aren't able to shell out more money.
Altos uses a unique figure called the Market Action Index that measures from a neutral value of 30 whether conditions are trending down in favor of home buyers or up in favor of home sellers. At the end of August this figure was marked at a whopping 52.11, showing a huge lean toward sellers.
"Richardson is a hot market here, even for North Texas. Home buyers are eagerly bidding for their ideal home and sellers are profiting from the incredibly short amount of time in which homes are selling," says DD Flynn VP of Marketing at Prudential Texas Properties. "More inventory is coming into play here, and with the fall season on its way, demand may ease slightly but home buyers should still expect some competition here."
Altos reported the average days on market in Richardson to be at 50 days, which is the shortest amount of time seen in this community in the past 12 months. Inventory is on the rise, but it is still lower than its 12-month high. There are about 184 available properties here as of August 29, and rising.
Click here for a 60-second Richardson home market update.
©2014 BRER Affiliates LLC. An independently owned and operated broker member of BRER Affiliates, LLC. Prudential, the Prudential logo and the Rock symbol are registered service marks of Prudential Financial, Inc. and its related entities, registered in many jurisdictions worldwide. Used under license with no other affiliation with Prudential. Prudential Texas Properties is an independently owned and operated member of BRER Affiliates LLC. Equal Housing Opportunity.