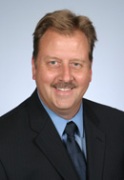 Our team responded to nearly 65 buyer inquiries and presented seven offers, ultimately selling for over 15% of the original asking price.
St. Paul, MN (PRWEB) July 09, 2013
Rich Kelm of Sunbelt Midwest represented the seller in the recent transaction. Kelm, one of Sunbelt's most experienced business brokers, negotiated the multi million-dollar deal that included a down payment and bank financing.
System Support Solutions specializes in free space optics, wireless data connectivity that is transferred through the air instead of fiber optics in the ground. They work with all types of businesses to provide service for voice, video, data, computer networking and telecommunications.
Peter Schoon of System Support Solutions commented on Sunbelt's service during the transaction. "While developing a succession plan, I attended a seminar put on by an out of state brokerage firm. They had big promises and many of upfront fees. I was encouraged to keep researching other options for selling my business. After speaking with Rich Kelm at Sunbelt Midwest, I was relieved. No upfront fees, the broker is paid only when the company is sold and he based the value of my business with opinions of lenders and industry professionals in mind. I'm satisfied by the excellent outcome achieved by Sunbelt and Kelm's realistic approach and responsive service to sell my business."
Kelm said, "This business is well known in the specific market niche they serve. It is a growing business with high profit margins that made the opportunity very attractive for acquisition. Our team responded to nearly 65 buyer inquiries and presented seven offers, ultimately selling for over 15% of the original asking price."
Kelm continued, "The buyer has a background in sales and marketing and saw an opportunity to explore untapped marketing channels. By partnering with another strategic buyer experienced in the free space optics industry, they appreciated the enormous potential for continued growth."
As a former business owner, Rich Kelm has not only sold his own businesses, he has sold many businesses in almost every industry. From manufacturing to service, retail, and distribution, he has worked with Sunbelt since 2000. Kelm is credited for helping establish Sunbelt in the greater Midwest area and consistently ranks as a top performer. He was the first broker to work for Sunbelt Midwest and is licensed to sell businesses in Minnesota and in Wisconsin.
About Sunbelt Midwest
Sunbelt Midwest is an elite division of Sunbelt, the largest organization of business brokers and M & A professionals in the world. With five offices in Minneapolis, Minnesota; Chicago, Illinois; and Milwaukee, Wisconsin, Sunbelt Midwest is a premier brokerage. The business brokers and M & A intermediaries of Sunbelt Midwest, consistently rank in the top performers of Sunbelt International. Sunbelt Midwest is trusted with coordinating all of the national franchisor relationships for Sunbelt. Because of this interaction, Sunbelt Midwest has a unique ability to market businesses throughout Sunbelt internationally. Sunbelt Midwest truly has a GLOBAL reach!