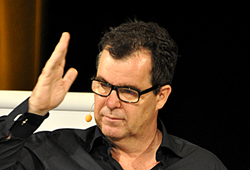 Rather than focus on predictions, it's better to focus on the factors within your control. These factors include the terms that you offer in a transaction.
(PRWEB) May 24, 2014
RP Data figures reveal that suburbs outside city centers are continuously recording house price increases, News.com.au reported on 17 May 2014.
Australia's top performing suburb, Hay in New South Wales, saw a 34.7 percent jump in house prices in just 3 months. Stepny in South Australia grabbed second place in terms of real estate price growth, with an increase of 28.5 percent.
"People like to look at hotspots and think that those are the best places to buy right now. That's because estimates show that house prices are likely to increase in a hotspot due to strong demand. However, estimates are not written in stone. And there is always a risk that the estimates are off," according to Rick Otton, host of the highly anticipated Ready, Set, BOOM seminar tour.
"Rather than focus on predictions, it's better to focus on the factors within your control. These factors include the terms that you offer in a transaction. Based on experience, I've found that creating an opportunity for buyers is the best way to stir up interest and demand for a property. This opportunity can be created by using flexible seller finance terms," he added
Mr. Otton explains in a new interview for his second round of Ready, Set, BOOM tours that with the help of seller finance strategies, any suburb in the country can be a hotspot for investment property.
"Like what I always say to my students, the profit comes with the terms of a deal and not just with the value of a property for sale. The terms must always be structured in a way that will make the property easy to buy. Simply put, if a house is easy to buy, it becomes easy to sell. Under this process, sellers and buyers can agree on flexible payment terms. Rather than take out a new loan, a buyer can assume the existing financing and pay the remaining equity in increments. These non-traditional changes facilitate fast transactions and help make any suburb a property hotspot," commented Mr. Otton.
To learn more about creative real estate strategies, you can join Rick Otton for the second round of his 2014 Ready, Set, BOOM tour. To find out when Mr. Otton will be visiting a town near you, visit http://www.readysetboom.com.au. Don't miss out on securing your free seat today!
For over 23 years property millionaire Rick Otton has built an impressive real estate portfolio using innovative strategies that he has developed – strategies in which transactions are made without the need for traditional bank-type loans.
He constantly refines his techniques as he buys and sells properties through his We Buy Houses business which operates in Australia, New Zealand and the UK.
A gifted speaker and educator, Mr Otton conducts regular workshops across Australia, which build on the the concepts he shares in his 2012 book 'How To Buy A House For A Dollar', voted by Money Magazine and Dymocks Book stores as one of the Top 10 Most Popular Finance Titles for 2013.
He regularly records and publishes iTunes podcasts via his channel Creative Real Estate.
His innovative low-risk, high-reward approach to Australian real estate investing has been featured in a variety of television programs and magazines, including Today Tonight, Hot Property and Australian Property Investor.
To register for one of Mr. Otton's free upcoming Australian seminars, visit ReadySetBoom.com.au or phone, in Australia, 1300 888 450.