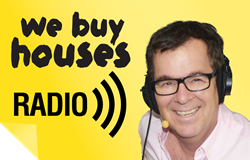 Seller finance strategies allow people to buy houses for sale without having to take out new mortgages or pay a large deposit, unlike the traditional process.
(PRWEB) August 26, 2014
Stockland released a forecast claiming that double digit house price growth in Australia would soon come to a halt, the Sydney Morning Herald reported on 18 August 2014.
In response to this property news, Rick Otton, a highly-respected property coach and best-selling author, reveals how seller finance strategies can help investors adapt to changing market cycles.
"House prices in Australia moved at around 10 to 11 percent in the past twelve months, and the newest report from Stockland claims that they're not expecting to the see the same market movement to continue on for the next few months. Stockland's chief executive wrote in the report that he hopes the slowdown would result to the development of more affordable houses and apartments," Mr. Otton shared.
"There are two things to consider. First, if house price growth slows down, investors who have been buying-and-holding will be getting less value on their investment over time as price growth stagnates. Second, this news should notify investors that they should enter the market with a strategy that gives them multiple exit strategies in case market conditions change," he added.
Mr. Otton explained in one of his interviews for We Buy Houses that entering the market using seller finance strategies is an effective way to protect the value of real estate against unpredictable market movements.
"Seller finance strategies allow people to buy houses for sale without having to take out new mortgages or pay a large deposit, unlike the traditional process. For example, a buyer coming in can negotiate to assume the existing loan and pay off the remaining equity in portions. This makes the whole buying process much quicker and convenient. On the other hand, sellers who apply this set up are then able to sell quickly and generate a passive income stream. The flexibility of the terms make seller finance ideal in ever changing market conditions," according to Mr. Otton.
The We Buy Houses Radio is a weekly broadcast featuring Rick Otton and his creative solutions on how to solve common property problems investors face today. Visit http://WeBuyHousesRadio.com/ to catch all of the episodes and transcripts.
About Rick Otton
Australian property investment specialist, Rick Otton, has been developing, sharing and teaching his innovative real estate strategies for 23 years. As the founder and CEO of We Buy Houses, which operates in the US, UK, Australia and New Zealand he is known for introducing cutting-edge techniques that have enabled previously disenfranchised people to get out of the rental cycle and into their own homes.
His innovative low-risk, high-reward approach to Australian real estate investing has been featured in a variety of television programs and magazines, including Today Tonight, Hot Property and Australian Property Investor. His real estate book, published in 2012, ''How To Buy A House For A Dollar', voted by Money Magazine and Dymocks Book stores as one of the Top 10 Most Popular Finance Titles for 2013.
As well as conducting free seminars, workshops and conferences in the UK and Australia, Mr Otton releases a weekly podcast on iTunes, Creative Real Estate. In these he shares examples of real transactions, and you can listen to his students share their own experiences using his strategies.
Go to WeBuyHousesRadio.com to listen to Rick's free podcasts.