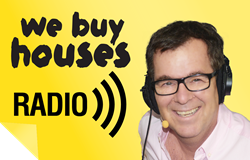 One of the most common topics sent in our website is how to correctly tackle and make money out of renovations or 'renos.'
(PRWEB) August 21, 2014
In his latest podcast show, Rick Otton, a highly respected property coach and best-selling author, tackles 6 of the most common property investment questions forwarded to him by his listeners.
"When different people ask similar questions, that's a clear sign that a particular problem is commonplace. So, I've decided to tackle these real-life examples with alternative strategies in order to help Aussie investors realize just how many solutions are possible if they are willing to be flexible with their transactions," Mr. Otton said.
"One of the most common topics sent in our website is how to correctly tackle and make money out of renovations or 'renos.' For example, one pair wanted to renovate an investment property with a $3,000 budget to pay off their debt of $365,000. Most people assume that doing a reno will improve the value of the property. However, this only happens when it's done right. In fact, there are cases when the renovation actually hurt the value of the property. Rather than risk spending money and doing the reno yourself, a more practical solution I recommend is to enter a 'sweat equity' deal' where a buyer's work on the property counts toward his/her deposit. In that way, the seller doesn't have to risk spending money on the renovation. The buyer, on the other hand, will have more control to minimize upfront costs and at the same time, benefit from the appreciated value of the property," Mr. Otton shared.
"Another case that one of our listeners sent in is the case of a home owner who wants to sell her property, so she can reinvest the profit she gets from the sale. What makes this story relatable is because there are many sellers that need the equity bit of their property and they want that money now. The problem is that selling property can take time. But like I always tell my students, if you make a house easy to buy, it becomes easy to sell. Again, this is where flexible and convenient payment terms can help sellers sell and get their hands to their cash bit immediately," he continued.
Mr. Otton also encouraged his listeners to send in more questions about how to buy and sell houses for sale to the website in the latest episode of We Buy Houses Radio.
"People shouldn't be shy about asking questions because it's one of the most effective and efficient ways to learn more about the Australian property market. Everyone doesn't start out as an expert, but with the help of the right mentors and strategies, passionate people can create a profitable property portfolio," he said.
The We Buy Houses Radio is a weekly broadcast featuring Rick Otton and his creative solutions on how to solve common property problems people face today. Visit http://WeBuyHousesRadio.com/ to catch all of the episodes and transcripts.
About Rick Otton:
Australian property investment specialist, Rick Otton, has been developing, sharing, and teaching his innovative real estate strategies for 23 years. As the founder and CEO of We Buy Houses, which operates in the US, UK, Australia, and New Zealand, he is known for introducing cutting-edge techniques that have enabled previously disenfranchised people to get out of the rental cycle and into their own homes.
His innovative low-risk, high-reward approach to Australian real estate investing has been featured in a variety of television programs and magazines, including Today Tonight, Hot Property, and Australian Property Investor. His real estate book published in 2012, "How To Buy A House For A Dollar," voted by Money Magazine and Dymocks Book stores as one of the Top 10 Most Popular Finance Titles for 2013.
As well as conducting free seminars, workshops, and conferences in the UK and Australia, Mr. Otton releases a weekly podcast on iTunes, Creative Real Estate. In these, he shares examples of real transactions, and you can listen to his students share their own experiences using his strategies.
Go to WeBuyHousesRadio.com to listen to Rick's free podcasts.