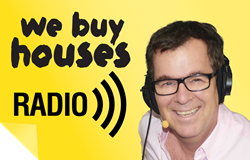 Probably the best recommendation that I can give to aspiring investors is to remind them to break down big tasks into smaller bits.
(PRWEB) September 11, 2014
Rick Otton, a highly-respected property coach and best-selling author, reveals expert tips on how to get started in real estate investing, in a new podcast episode for We Buy Houses Radio.
"As the great Chinese philosopher, Lao Tzu, said 'a journey of a thousand miles begins with a single step.' This well-known quotation applies perfectly with the journey of aspiring property investors when they first enter into the property market. I never doubt that every one of them has passion in their hearts, but, unfortunately, not all of them know the first thing about getting started," Mr. Otton shared.
"There are many ways for people to get started in the Australian real estate market. Some people read a ton of property advice books, others attend free seminars, but I believe that the most important element is that these people did something to improve their skill. Nobody ever started getting good at something just by sitting in the couch doing nothing. After all, knowing something and not doing something is worse than not knowing anything," he continued.
"Probably the best recommendation that I can give to aspiring investors is to remind them to break down big tasks into smaller bits. There are two reasons why every beginner should learn how to do this. Firstly, it helps them not to be overwhelmed with the volume of tasks they need to familiarise with, and secondly, it gives people just a taste of success, making them hungry for more for the next task ahead," he added.
Mr. Otton then shared in a recent interview for We Buy Houses Radio that Aussie investors looking for a way to learn more about the industry can get the information they need through listening to his podcasts at We Buy Houses Radio.
"I enjoy recording these podcasts, because it helps me reach and teach more people about the benefits of doing things creatively. You see, the industry has been stuck in the same process for decades and it's about time that we change up the process so more and more people can enjoy the fruits of a successful career in property investment," according to Mr. Otton
"What I teach is a better alternative to the traditional way that we buy and sell houses. For instance, to have a buyer negotiate for flexible payment terms instead. Rather than take out a new bank loan, the buyer may negotiate to assume the existing financing and pay the remaining equity in increments. The flexibility makes it more convenient for the buyer to make the purchase. At the same time, a seller will be able to move away from unwanted debt much more quickly," he explained.
The We Buy Houses Radio is a weekly broadcast featuring Rick Otton and his creative solutions on how to solve common real estate problems investors face today. Visit http://WeBuyHousesRadio.com/ to catch all of the episodes transcripts and other resources.
About Rick Otton
Australian property investment specialist, Rick Otton, has been developing, sharing and teaching his innovative real estate strategies for 23 years. As the founder and CEO of We Buy Houses, which operates in the US, UK, Australia and New Zealand he is known for introducing cutting-edge techniques that have enabled previously disenfranchised people to get out of the rental cycle and into their own homes.
His innovative low-risk, high-reward approach to Australian real estate investing has been featured in a variety of television programs and magazines, including Today Tonight, Hot Property and Australian Property Investor. His real estate book, published in 2012, ''How To Buy A House For A Dollar', voted by Money Magazine and Dymocks Book stores as one of the Top 10 Most Popular Finance Titles for 2013.
As well as conducting free seminars, workshops and conferences in the UK and Australia, Mr Otton releases a weekly podcast on iTunes, Creative Real Estate. In these he shares examples of real transactions, and you can listen to his students share their own experiences using his strategies.
Go to WeBuyHousesRadio.com to listen to Rick's free podcasts.