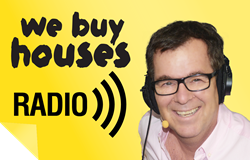 The beauty of seller finance is in its flexibility. Buyers and sellers can negotiate and construct terms specific to their situation.
(PRWEB) August 19, 2014
Sydney took the lead in the stellar house price growth that the country experienced last June, which lead to an overall growth of 1.8 percent. However, JP Morgan economist Tom Kennedy, also warned that house price growth was being inflated by the outsized gain in Sydney, the Business Spectator reported on 12 August 2014.
In light of this report, Rick Otton, a highly-respected property coach and best-selling author, revealed how seller finance can help investors protect their investments at the time when market conditions vary from place to place.
Rick Otton discusses that now that house prices are moving in unpredictable patterns, people could secure a little stability within the value of their home, by using seller financing strategies.
"A recent report revealed that Sydney house prices rose 15.6 percent in the 12 months leading up to June this year, and Melbourne took second place with a 9.3 percent gain. A senior analyst from JP Morgan admitted that the hyper active movement of the real estate market in Sydney is greatly inflating the national average, but he believes that prices will start to cool again once buyer activity in Sydney eases a little," he shared.
"Reading news about the Australian real estate market nowadays is like riding a roller coaster. With confusing market movements being reported around the country, it's not a surprise that many investors are unsure of what they should do," Mr. Otton explained.
Mr. Otton then revealed in one of his latest interviews for We Buy Houses Radio that for those who want to secure the value of their home against unpredictable market movements- learning and applying seller finance strategies is the solution for them.
"The beauty of seller finance is in its flexibility. Buyers and sellers can negotiate and construct terms specific to their situation. This allows investors to tailor their strategies accordingly regardless of what location they are in," according to Mr. Otton.
"A better alternative to the traditional system is to have a buyer negotiate for flexible payment terms. For instance, rather than take out a new bank loan, the buyer may negotiate to assume the existing financing and pay the remaining equity in increments. The flexibility makes it more convenient for the buyer to make the purchase. At the same time, a seller will be able to move away from unwanted debt much more quickly," he explained.
The We Buy Houses Radio is a weekly broadcast featuring Rick Otton and his creative solutions on how to solve common property problems face by investors today. Visit http://WeBuyHousesRadio.com/ to catch all of the episodes and transcripts.
About Rick Otton
Australian property investment specialist, Rick Otton, has been developing, sharing and teaching his innovative real estate strategies for 23 years. As the founder and CEO of We Buy Houses, which operates in the US, UK, Australia and New Zealand he is known for introducing cutting-edge techniques that have enabled previously disenfranchised people to get out of the rental cycle and into their own homes.
His innovative low-risk, high-reward approach to Australian real estate investing has been featured in a variety of television programs and magazines, including Today Tonight, Hot Property and Australian Property Investor. His real estate book, published in 2012, ''How To Buy A House For A Dollar', voted by Money Magazine and Dymocks Book stores as one of the Top 10 Most Popular Finance Titles for 2013.
As well as conducting free seminars, workshops and conferences in the UK and Australia, Mr Otton releases a weekly podcast on iTunes, Creative Real Estate. In these he shares examples of real transactions, and you can listen to his students share their own experiences using his strategies.
Go to WeBuyHousesRadio.com to listen to Rick's free podcasts.