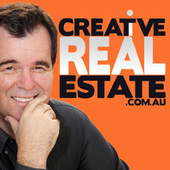 Leckie found that his negatively geared property, despite being fully occupied, was actually causing him problems that he never foresaw
(PRWEB) May 28, 2014
Rick Otton, who has made his fortune through successfully implementing his property strategies, is now focused on sharing his methods, ones that defy conventional wisdom, to an international audience. In his recent Creative Real Estate podcast, he has revealed that the classic strategy of 'negative gearing' just did not suit all investors, despite what traditional investors would have you believe.
"Negative gearing is a useful tool" Mr Otton said, "but what people have to realise is that it isn't the only way to build property wealth."
"The problem is that many property investors speak to bank staff or read advice from the popular, conventional, investment sources", he continued. "But the result is a kind of 'group think', where the same ideas are just doing the rounds. What this podcast shows is that while negative gearing may work for some, there are other, more modern, strategies to embrace," he went on to say.
"If you were going to buy a car these days, you wouldn't just check out one website or listen to one radio ad, and it's exactly the same for property investing. There are a whole range of strategies you can employ to build your property portfolio," said Mr Otton.
The podcast includes discussions with Leckie, a Victoria-based student of Mr Otton's Creative Real Estate strategies. They discussed Leckie's previous experience of property investing, which went down the road of so many others, that of simply adopting the strategies of another person who they knew as 'gospel', in this case, Leckie's uncle.
"Leckie found that his negatively geared property, despite being fully occupied, was actually causing him problems that he never foresaw" said Mr Otton following the interview. "In addition to the time and effort he spent renovating the property, the tenant turnover and having to replace appliances meant that he ended up spending far more time managing the property than he ever thought he would," he went on to say.
After reading Mr Otton's book 'How To Buy A House For A Dollar' and attending one of Otton's workshops, Leckie injected new strategies into his property investment plan. He was subsequently able to turn his under-performing and time-consuming investment property into a profitable property transaction with a positive cash flow stream.
In the podcast, Billy said that by implementing Mr Otton's strategies, he was able to turn his property asset around completely, and the transaction has given him the confidence to pursue repeat opportunities using the same techniques.
"Leckie's just one student's story. Negative gearing can hold back a property investor from realising the full potential of their investments, and yet have no such effect on those who are prepared to think beyond traditional real estate transactions" concluded Mr Otton.
Creative Real Estate iTunes podcasts can be accessed at no charge via http://www.CreativeRealEstate.com.au and phone enquiries can be made, in Australia, on 1300 888 450.
Australian property investment specialist, Rick Otton, has been developing, sharing and teaching his innovative real estate strategies for over 20 years. As the founder and CEO of We Buy Houses Pty Ltd, which operates in the US, UK, Australia and New Zealand he is known for introducing cutting-edge techniques that have enabled previously disenfranchised people to get out of the rental cycle and into their own homes.
His innovative low-risk, high-reward approach to Australian real estate investing has been featured in a variety of television programs and magazines, including Today Tonight, A Current Affair and Australian Property Investor. His real estate book, published in 2012, ''How To Buy A House For A Dollar', was voted by Money Magazine and Dymocks Book stores as one of the Top 10 Most Popular Finance Titles for 2013.
As well as conducting free seminars, workshops and conferences in the UK and Australia, Mr Otton regularly loads free podcasts to his iTunes channel, Creative Real Estate. In these he shares examples of real transactions, and often has his students as 'guests' who discuss the different ways they apply his teachings to their own clients.
These podcasts can be accessed, at no charge, at CreativeRealEstate.com.au. Australian phone enquiries are welcome on 1300 888 450.