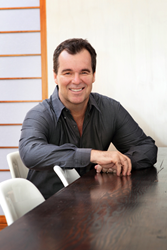 Banks also sometimes disadvantage borrowers by accepting developer valuations for properties, which means that capital growth later on is limited because buyers accept inflated valuations...
(PRWEB) June 18, 2014
In his latest Creative Real Estate podcast, Australian real estate investment educator, Rick Otton, has shared his views on the major lenders' approach to the Australian mortgage lending market, which is dominated by the big 4 banks and a few of smaller mortgage brokers and lenders.
"Everyone in Australia knows the names of the big banks and have probably heard about the multi-billion dollar profits they earn," said Mr Otton, a leading voice in the Australian property investment and education sector.
"But what many don't realise is that the vast majority of their profits comes straight from mortgage lending. Basically, that means that if the banks are doing well, the economy is doing well, so Australians are doing well," he went on to say.
"With so much of their success tied to the fortunes of Australian homeowners, it makes sense that the banks know their customer very very well," Mr Otton said. "But what constantly surprises me is how little borrowers know about what banks look for," he went on to observe. "That's what I'm trying to address in this podcast, alongside my other more practical strategies," he said.
"After talking with Leckie, a physiotherapist, in this latest podcast, I realised that more and more people are becoming self-employed," said Mr Otton. "The freedom that comes from working for yourself is fantastic, I found that out for myself many years ago!"
"But most self-employed people don't realise that working for yourself completely changes how banks view you. For example, my research shows that the big four banks will look at a 2-4 years of successful self-employment history before they will consider lending to you," said Mr Otton.
"They also prefer that the people they lend to are conservative, and are looking at a negative gearing or a "buy and hold" type strategy, which doesn't make sense for all investors, as my chat with Leckie in this particular podcast highlights."
"Banks also sometimes disadvantage borrowers by accepting developer valuations for properties, which means that capital growth later on is limited because buyers accept inflated valuations that don't actually reflect the true worth of the individual property asset," explained Mr Otton.
"Australian banks are strong institutions which is great for Australians, but sometimes property investors need to be more creative than what the big 4 banks offer them in terms of property investment strategies" said Mr Otton. "That's why I urge those who listen to the podcast to investigate strategies other than negative gearing and buy and hold so that they can make an informed decision based on all the available information."
This, and Rick Otton's other podcasts, can be heard, at no cost, at CreativeRealEstate.com.au, where full transcripts are also provided.
Australian property investment specialist, Rick Otton, has been developing, sharing and teaching his innovative real estate strategies for over 20 years. As the founder and CEO of We Buy Houses Pty Ltd, which operates in the US, UK, Australia and New Zealand he is known for introducing cutting-edge techniques that have enabled previously disenfranchised people to get out of the rental cycle and into their own homes.
His innovative low-risk, high-reward approach to Australian real estate investing has been featured in a variety of television programs and magazines, including Today Tonight, A Current Affair and Australian Property Investor. His real estate book, published in 2012, ''How To Buy A House For A Dollar', was voted by Money Magazine and Dymocks Book stores as one of the Top 10 Most Popular Finance Titles for 2013.
As well as conducting free seminars, workshops and conferences in the UK and Australia, Mr Otton regularly loads free podcasts to his iTunes channel, Creative Real Estate. In these he shares examples of real transactions, and often has his students as 'guests' who discuss the different ways they apply his teachings to their own clients.
These podcasts can be accessed, at no charge, at CreativeRealEstate.com.au