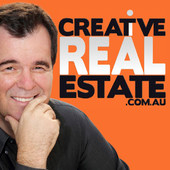 When the banks start to tighten their belts, it's about time for home buyers and property investors to seek alternative ways to finance their real estate purchases.
(PRWEB) April 11, 2014
The Australia and New Zealand Banking Group revealed that they may tighten lending if Sydney real estate prices would spread to other cities around the country, the Business Spectator reported on 7 April 2014.
Philip Chronican, ANZ Chief Executive Officer, explained that the changes will serve as buffer for both the buyers and banks when interest rates increase to regular levels.
"Before the GFC, more people could qualify for 90 percent loans, that's why people flocked to the banks to get money whenever they want to buy real estate for sale. Unfortunately, after the global financial crisis, the banks started imposing stricter qualifications for loan applicants, because there was little money to be lent out. As a result, people who don't have enough deposit or a good credit history had no way to buy a home," according to Rick Otton, owner and director of We Buy Houses.
"There is a big possibility that this situation might happen again when the big banks start to implement new lending restrictions in preparation for impending interest rate hikes," he added.
Mr. Otton then said in a recent interview for his limited edition Free Pack that when the banks start to tighten their belts, it's about time for home buyers and property investors to seek alternative ways to finance their real estate purchases.
"Rather than go to a bank with a boatload of requirements and get rejected after a long application process, home buyers and property investors could go directly to the seller and create a flexible payment scheme for the property for sale they want to buy," he said.
"One way to create flexible payment schemes is through seller finance strategies. In this setup, the buyer would only have to pay a small amount of up-front money, while the seller gives the buyer a flexible period and some creativity on how he can complete the payments on the house," Mr. Otton discussed.
For more information on seller finance strategies, visit http://creativerealestate.com.au/freepack/ to register for a copy of Rick Otton's limited edition Power Property Profits Pack.
About Rick Otton
Australian property investment specialist, Rick Otton, has been developing, sharing and teaching his innovative real estate strategies for 23 years. As the founder and CEO of We Buy Houses, which operates in the US, UK, Australia and New Zealand he is known for introducing cutting-edge techniques that have enabled previously disenfranchised people to get out of the rental cycle and into their own homes.
His innovative low-risk, high-reward approach to Australian real estate investing has been featured in a variety of television programs and magazines, including Today Tonight, Hot Property and Australian Property Investor. His real estate book, published in 2012, ''How To Buy A House For A Dollar', voted by Money Magazine and Dymocks Book stores as one of the Top 10 Most Popular Finance Titles for 2013.
As well as conducting free seminars, workshops and conferences in the UK and Australia, Mr Otton releases a weekly podcast on iTunes, Creative Real Estate. In these he shares examples of real transactions, and you can listen to his students share their own experiences using his strategies.
Go to CreativeRealEstate.com.au to listen to Rick's free podcasts.