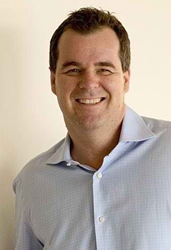 Now home buyers must work harder or use more of their income to pay their monthly amortizations whenever they follow the traditional process of buying a house in the U.K.
(PRWEB) April 05, 2014
3 out of 5 U.K. residents feel that paying a large amount of deposit is what's keeping them from getting property for sale, the Mortgage Introducer reported on 31 March 2014.
Paul Broadhead, head of BSA Mortgage Policy, clarified that changes in lending rules required lenders to make sure that borrowers had the capacity to not only pay the loan at the current interest rate, but also when interest rates increased WAS the main factor for the survey results.
"Even before the policy change, a lot of home buyers around the U.K. were already feeling the crunch of buying houses for sale because of the increased amount of deposit. Not everyone has that kind of money lying around their houses, since house prices rise up higher than the average folk's pay cheque," commented Rick Otton, a highly-respected property coach in the U.K.
"With the application of new lending policies the burden for many U.K. residents just got worse. Now home buyers must work harder or use more of their income to pay their monthly amortizations whenever they follow the traditional process of buying a house in the U.K.," he said.
Mr. Otton then shared in recent interview for his limited edition Free Pack that in a post-GFC economy people should become more creative when solving their property problems, especially since the old solutions won't work as well in different economic conditions.
"When you say buying a house creatively, it simply means buying without paying a large deposit. It encourages buyers and sellers to enter a deal using seller finance strategies to minimise the hassles usually encountered with the traditional process such as waiting for a long time to save up enough cash or going to the bank to undergo the long and tedious process of getting new mortgages," according to Mr. Otton.
More information on seller finance can be found on Rick Otton's limited edition Power Property Profits Pack. Visit http://rickotton.co.uk/freepack/ today and register to get your very own copy.
About Rick Otton
Rick Otton is a property investment professional who, over the last 23 years, has introduced innovative real estate strategies to the UK, Australian and the United States. His creative 'low-risk, high-reward' approach to buying and selling houses is exemplified in his own business, We Buy Houses.
This year marks the 10 year anniversary of Mr Otton introducing his strategies to the UK, and the 5 year anniversary of his innovative 'Buy A House For A Pound' process – one that attempted to be emulated by others. His constant process of strategy refinement, and adapting to the ever-changing real estate market, continues to place him at the forefront of property investment education.
In 2012 Rick Otton published his Australian book 'How To Buy A House For A Dollar' which was named in the list of Top 10 Most Popular Finance Titles for 2013. A UK version is on the drawing board for publication in 2014.
Mr Otton freely shares insights into his non-bank-loan strategies that have allowed everyday UK men and women to beat the rental cycle and have their own homes. He coaches others on how to build profitable businesses by facilitating transactions that focus on the needs of potential buyers and motivated sellers.
Access his free downloadable Power Property Profits Pack at RickOtton.co.uk, as are the details of early bird pricing for his next UK 3-day real estate training conference in March 2014. Phone enquiries in the UK are welcome on 0207 000 1027.