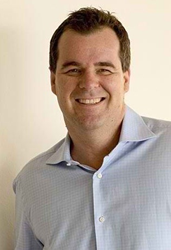 The real estate market works as any other market: supply and demand. When there is a shortage of housing people are forced to snap up what they need
(PRWEB) April 16, 2014
Not many investors would be keen on investing in a neighbourhood known as the "drive-by shooting" capital of London. However property investing educator, Rick Otton, believes that as London's population continues to grow and demand for centrally located housing is on the rise it is not uncommon for "down and out" areas to begin to become more appealing.
"We've seen this happen before. And it will always be a fact of life," says Mr Otton. "The real estate market works as any other market: supply and demand. When there is a shortage of housing people are forced to snap up what they need despite it being perhaps less desirable. This forces prices upward, and is what we are seeing in Brent."
Brent is located in North-west London and, according to The Guardian newspaper, recently gained the status of having the fastest rising housing prices in London. Particularly, in the trendy Queens Park area, housing prices have outpaced Chelsea and Westminster and surprisingly even the ever popular Knightsbridge.
"Unheard of prices are being recorded in Brent at this time," says Mr Otton. "Agents are shocked to see humble homes such as a two bedroom flat that would have sold for £560,000 only a few short months ago selling for as much as £625,000 today."
"The beauty of this market is that those lucky enough to find a property for sale in London in these areas can use rental income to pay them off," says Mr Otton.
"Average rent in the area has risen to £1000 per week. It's easy math to see you could be receiving rental income of £4000 a month," says Mr Otton.
In order to avoid paying the current soaring prices, Mr Otton says an option is to reach out a little further to Harlesden. Although this neighbourhood has a dubious reputation, it is bound to see the same encouraging price increases.
"It is not unreasonable to set your sights on Harlesden as the next area to start seeing rising prices. As surrounding areas continue to see a 'gentrification' you will be getting in on the bottom by investing in these properties now."
For those looking for creative real estate opportunities in the current property boom, ones that avoid the bank approval process, Mr Otton has, as a complimentary download, a Power Property Profits Pack at his website RickOtton.co.uk.
Rick Otton is a property investment professional who, over the last 23 years, has introduced innovative real estate strategies to the UK, Australia and the United States. His creative 'low-risk, high-reward' approach to buying and selling houses is exemplified in his own business, We Buy Houses.
This year marks the 10 year anniversary of Mr Otton introducing his strategies to the UK, and the 5 year anniversary of his innovative 'Buy A House For A Pound' process – one that attempted to be emulated by others. His constant process of strategy refinement, and adapting to the ever-changing real estate market, continues to place him at the forefront of property investment education.
In 2012 Rick Otton published his Australian book 'How To Buy A House For A Dollar' which was named in the list of Top 10 Most Popular Finance Titles for 2013. A UK version is on the drawing board for publication in 2014.
Mr Otton freely shares insights into his non-bank-loan strategies that have allowed everyday UK men and women to beat the rental cycle and have their own homes. He coaches others on how to build profitable businesses by facilitating transactions that focus on the needs of potential buyers and motivated sellers.
Access his free downloadable Power Property Profits Pack at RickOtton.co.uk. Phone enquiries in the UK are welcome on 0207 000 1027.