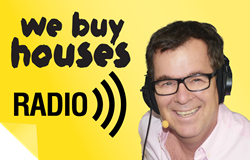 Seller financing has never been just a one trick pony. The terms can be adjusted based on the different capacities of the parties that's involved.
(PRWEB) September 21, 2014
Rick Otton, a highly respected property coach in the UK, discusses in his latest podcast offering how seller finance strategies could help migrants accumulate houses in a foreign land.
"For this week's podcast we're going to talk about how one of my students, Henry, succeeded in creating a profitable property portfolio in just a matter of years after migrating to the UK from Nigeria. Henry, like many others out there, started out with no idea how the property market works. All he knew was that he wanted to invest in the market so he can create passive income as suggested by the many self-help books he read before coming to the UK," Mr. Otton recalled.
"His journey wasn't all smooth sailing at the beginning as he had trouble generating positive cash flow from real estate. But, as he continued researching his options, he found out about my UK events and signed up for the program to learn about seller finance. According to Henry, this newly found strategy was heaven sent since it provided him the answers he needed on how to create passive income with your investment property.
Mr, Otton then said in a recent interview for We Buy Houses Radio that he and his team are constantly looking for relevant themes and topic that cold both interest and inform his loyal listeners and beginners about how to apply seller finance strategies in different situations.
"Seller financing has never been just a one trick pony. The terms can be adjusted based on the different capacities of the parties that's involved. That's why anybody, with the right passion and attitude could become a successful property investor, because all you really need to succeed is to learn how to listen to your clients, and figure out how to adjust the terms to their needs," according to Mr. Otton.
The We Buy Houses Radio is a weekly broadcast featuring Rick Otton and his creative solutions on how to solve common real estate problems investors face today. Visit http://WeBuyHousesRadio.com/ to catch all of the episodes, transcripts and other resources.
About Rick Otton
Australian property investment specialist, Rick Otton, has been developing, sharing and teaching his innovative real estate strategies for 23 years. As the founder and CEO of We Buy Houses, which operates in the US, UK, Australia and New Zealand he is known for introducing cutting-edge techniques that have enabled previously disenfranchised people to get out of the rental cycle and into their own homes.
His innovative low-risk, high-reward approach to Australian real estate investing has been featured in a variety of television programs and magazines, including Today Tonight, Hot Property and Australian Property Investor. His real estate book, published in 2012, ''How To Buy A House For A Dollar', voted by Money Magazine and Dymocks Book stores as one of the Top 10 Most Popular Finance Titles for 2013.
As well as conducting free seminars, workshops and conferences in the UK and Australia, Mr Otton releases a weekly podcast on iTunes, Creative Real Estate. In these he shares examples of real transactions, and you can listen to his students share their own experiences using his strategies.
Go to WeBuyHousesRadio.com to listen to Rick's free podcasts.