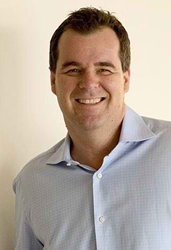 One of the downsides of getting a new mortgage is that it doesn't give buyers the flexibility to adapt when the market suddenly turns.
(PRWEB) April 15, 2014
A growing number of young people living in London are choosing alternative ways to find shelter in the city like: sharing a flat, buying a house boat or going back to their parent's house, The Guardian reported last 17 March 2014.
"I believe that more and more people are looking for an alternative solution for their property problems, simply because the traditional solutions which our parents have taught us just isn't suitable for the current climate of the market. Whether you're prepared for it or not, the market has greatly changed in just a matter of years and it's about time that the processes should develop along with it," commented Rick Otton, the man who introduced creative real estate strategies in the U.K.
"I've always explained to my students that you can't solve new problems with old processes. The most common process when buying a house is by getting a bank loan. Back in the day, people could easily score new mortgages from the bank, but after the banking system imposed stricter rules on lending, in the aftermath of the global financial crisis, it's become harder for regular folk to find way to buy houses for sale," he said.
Mr. Otton then revealed in a new interview for his Free Pack that U.K. residents shouldn't feel that their dream of homeownership is lost if they are unable to qualify for a bank loan. Moreover, there are other more practical solutions to buying a house rather than getting a loan.
"One of the downsides of getting a new mortgage is that it doesn't give buyers the flexibility to adapt when the market suddenly turns. For example, when house prices fell in the U.K. during the Global Financial Crisis, residents ended up paying for an expensive mortgage with a house valued significantly lower than its purchase price. And although property prices are increasing today, there is always a possibility that the market turns," according to Mr. Otton
"Creative strategies, on the other hand, offer buyers some creativity on how they can complete the payments for houses for sale on the condition that they agree to pay the price the seller wants, with flexible terms. In that way, buyers can avoid overcommitting to expensive mortgages," he added.
For more information on how to grow your property portfolio using seller finance strategies, visit http://rickotton.co.uk/freepack/ to download your copy of the Power Property Profits Pack.
Rick Otton is a property investment professional who, over the last 23 years, has introduced innovative real estate strategies to the UK, Australian and the United States. His creative 'low-risk, high-reward' approach to buying and selling houses is exemplified in his own business, We Buy Houses.
This year marks the 10 year anniversary of Mr. Otton introducing his strategies to the UK, and the 5 year anniversary of his innovative 'Buy A House For A Pound' process – one that attempted to be emulated by others. His constant process of strategy refinement, and adapting to the ever-changing real estate market, continues to place him at the forefront of property investment education.
In 2012 Rick Otton published his Australian book 'How To Buy A House For A Dollar' which was named in the list of Top 10 Most Popular Finance Titles for 2013. A UK version is on the drawing board for publication in 2014.
Mr. Otton freely shares insights into his non-bank-loan strategies that have allowed everyday UK men and women to beat the rental cycle and have their own homes. He coaches others on how to build profitable businesses by facilitating transactions that focus on the needs of potential buyers and motivated sellers.
Access his free downloadable Power Property Profits Pack at http://www.rickotton.co.uk/.