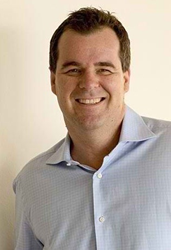 Like what I always say to my students, paying a large deposit fee or applying for new home loans are the two most difficult hurdles home buyers face.
(PRWEB) September 06, 2014
Savills issued a new forecast claiming that property prices would increase 25.7 per cent by the end of 2018, ThisIsMoney.co.uk reported on 26 August 2014.
In light of this property news, Rick Otton, best-selling author and renowned property coach, explains that if this prediction would come true, a good solution to help regular folks enter the market is through seller financing.
"Savills explained that they revised their previous growth forecast of a 25.2 per cent hike due to the continuing boom of property prices around the country over the past year. The new report also identified the South East, East, and West as the top three regions for property price hikes, within the next 5 years, with projected growth rates of 31.6, 31.1, and 29.9 per cent, respectively. However, it clarified that price growth would be staggered as the bulk of increases would be felt by the end of this year, while only smaller increases would be expected for the succeeding years," Mr. Otton said.
"There are two sides to this story. On one hand, existing property owners are benefitting because their properties are appreciating in value. On the other hand, there are home buyers and aspiring property investors who are being priced out of the property market," he discussed further.
Mr. Otton then shared in one of his latest interviews for RickOtton.co.uk that there is a way to go around the expensive and traditional process if only buyers would inject some creativity into their solutions.
"Like what I always say to my students, paying a large deposit fee or applying for new home loans are the two most difficult hurdles home buyers face. However, if we start to shuffle around the terms and create a deal which allows for flexible payment schemes, more UK residents would be able to enter the market," according to Mr. Otton.
"For instance, rather than take out a new bank loan, a buyer can negotiate to assume the existing mortgage and pay the rest of the equity in increments. By doing so, the buyer minimises upfront costs. On the other hand, the seller is able to move away from unwanted debt immediately while creating passive income stream at the same time," he added.
Visit http://www.rickotton.co.uk/ today to get more information about creative seller finance strategies and how these strategies can be applied in changing market conditions.
About Rick Otton
Rick Otton is a property investment professional who, over the last 23 years, has introduced innovative real estate strategies to the UK, Australian and the United States. His creative 'low-risk, high-reward' approach to buying and selling houses is exemplified in his own business, We Buy Houses.
This year marks the 10 year anniversary of Mr Otton introducing his strategies to the UK, and the 5 year anniversary of his innovative 'Buy A House For A Pound' process – one that attempted to be emulated by others. His constant process of strategy refinement, and adapting to the ever-changing real estate market, continues to place him at the forefront of property investment education.
In 2012 Rick Otton published his Australian book 'How To Buy A House For A Dollar' which was named in the list of Top 10 Most Popular Finance Titles for 2013. A UK version is on the drawing board for publication in 2014.
Mr Otton freely shares insights into his non-bank-loan strategies that have allowed everyday UK men and women to beat the rental cycle and have their own homes. He coaches others on how to build profitable businesses by facilitating transactions that focus on the needs of potential buyers and motivated sellers.