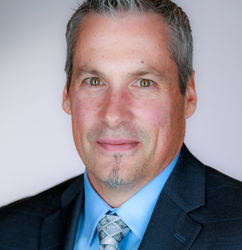 SCOTTSDALE, Ariz. (PRWEB) December 06, 2018
TTI Success Insights is proud to announce Rick Bowers, president of global distribution, is celebrating 30 years of service with the company, a landmark in today's uncertain employment landscape.
Joining founders Bill and Dave Bonnstetter at TTI in 1988, Bowers was originally hired to answer the phones and help around the office. In 30 years, Bowers worked in virtually every capacity of the company, starting with transferring data onto floppy 5.25-inch diskettes to eventually earning the title of president that he holds today.
Bowers' brainchild was the revolutionary assessment 12 Driving Forces that speaks to "why" a person behaves they way they do. Coupled with the company's highly successful DISC behavioral assessment, the two assessments uncover detailed information about people and their predictive behaviors. He's also been instrumental in the development and implementation of the TriMetrix series of assessments that measure a person's emotional intelligence and how they intrinsically and extrinsically view the world.
Working closely with founder David Bonnstetter to accelerate the growth of the organization, Bowers has become the face and voice of the organization. Having traveled to more than 38 countries on six continents, Bowers frequently speaks, teaches, learns and connects with thought leaders around the globe. Today, TTI Success Insights does business in more than 90 countries in close to 40 different languages.
"It has been an honor and a privilege to work alongside one of the greatest minds in the assessment solutions industry," said Candice Frazer, TTI Success Insights' vice president of marketing. "The insight and passion Rick brings to the company day in and day out is unmatched and completely inspiring."
Bowers will be a featured speaker at TTISICON, a conference that brings together the brightest minds in the talent management industry. Open to the general public for the first time this year, TTISICON is the place to gain insights, connect with other like-minded individuals and to become inspired to maximize the potential of an organization's workforce. The event takes place on Friday, Jan. 11, 2019 at The JW Marriott Desert Ridge.
-
About TTI Success Insights
TTI Success Insights reveals human potential by expanding the awareness of self, others and organizations. Diving deeper than DISC, TTI SI provides professionals solutions to hire, engage and develop the right people and build strong teams. To learn more, visit ttisuccessinsights.com.