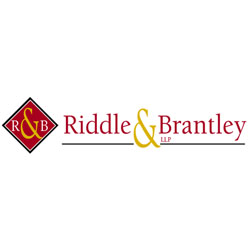 "It is extremely important for consumers to stay up-to-date on recalls which may affect the safety of their vehicles."
Goldsboro, NC (PRWEB) August 30, 2014
The North Carolina auto accident law firm of Riddle & Brantley, LLP is urging drivers to use the National Highway Traffic Safety Administration's (NHTSA) new Online Recall Check feature on their website. Drivers can now use this tool to search for recalls which may affect their particular vehicle by entering their car's Vehicle Identification Number (VIN).
"As we saw with General Motors' defective ignition switches, it is extremely important for consumers to stay up-to-date on recalls which may affect the safety of their vehicles," said attorney Gene Riddle, partner at Riddle & Brantley. "Our firm is urging drivers to use the NHTSA's tools to keep their families safe."
According to an August 20, 2014 report from the Associated Press, U.S. automakers have recalled over 40 million vehicles this year alone. Over 29 million of these vehicles were the results of extensive recalls from General Motors after faulty ignition switches blamed for causing multiple accidents leading to over a dozen fatalities and many more injuries.
Before the creation of the tool, drivers had to search multiple sources to make sure that their vehicles had not been recalled. According to the NHTSA's VIN checker website, this new tool lists all ongoing safety recalls, any recalls which have been conducted in the past 15 years, and all recalls by major car and motorcycle manufacturers. The checker does not cover non-safety related recalls, recalls for international vehicles or ultra-luxury cars, or vehicles which are over 15 years old.
According to an August 14, 2014 press release from the NHTSA, consumers were previously limited to searching using a car's make and model year. Now, the addition of VIN searches will allow consumers to find alerts specific to his or her particular vehicle. In addition to the creation of this checking tool, the NHTSA is also mandating that auto manufacturers maintain a list of current recalls which affect their models on their websites. Automakers must update this information at least once a week.
The law firm of Riddle & Brantley is extending free consultations to any person who believes that their accident may have been caused by a faulty or defective vehicle part. To use the NHTSA's recall checker, consumers should visit https://vinrcl.safercar.gov/vin.
About Riddle & Brantley, LLP
The attorneys at Riddle & Brantley use their combined 180 years of legal experience to fight for those who have been injured by the actions or negligence of another person or entity. The Goldsboro, North Carolina-based personal injury law firm handles all types of personal injury claims including auto accident injuries, dangerous drug litigation, medical malpractice, product liability claims, premises liability and workers' compensation.
For a free and confidential case evaluation, contact Riddle & Brantley by visiting http://www.justicecounts.com or by calling (800) 525-7111 today.
Riddle & Brantley, LLP
601 North Spence Ave.
P.O. Box 11050
Goldsboro, NC 27532
(800) 525-7111