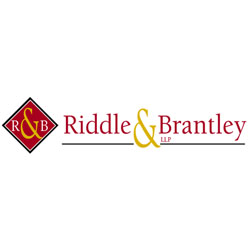 Our firm is committed to eradicating hunger in our communities.
DURHAM, NC (PRWEB) May 30, 2014
Raleigh auto accident law firm Riddle & Brantley encourages residents in and around Durham, North Carolina, to participate in the local food bank's "Stop Summer Hunger Campaign" kickoff event on May 31, 2014.
The Food Bank of Central & Eastern North Carolina (Food Bank) is committed to ending all instances of hunger in central and eastern North Carolina.
Scheduled to begin on May 31, 2014 and supported with the assistance of local volunteers, the event will be located at the Streets of Southpoint mall on Fayetteville Road, while there will also be family friendly activities and a food drive on Main Street.
In a statement from Mr. Gene Riddle—managing partner at the law offices of Riddle & Brantley and a strong supporter of this cause:
"Our firm is committed to eradicating hunger in our communities.... as personal injury lawyers, we work closely with families experiencing a crisis. We believe that hunger is a crisis and our firm encourages everyone to participate in ending hunger."
The Food Bank's efforts are especially vital because according to the umbrella organization, North Carolina Association of Feeding America Food Banks, North Carolina and Louisiana have the highest rates of hungry children under the age of five; over 25% of North Carolina children live in households where they are hungry on a regular basis.
Hunger issues often lead families in North Carolina to make difficult choices. During fiscal year 2012-2013, over 40 percent of families who use food banks were forced to choose between buying groceries and paying their utility bills. Riddle shared that families sometimes experience food insecurity and times of hunger as a result of unexpected accidents.
"Riddle & Brantley has a strong history of engagement with the local community and hunger is an issue we care deeply about," shared Riddle. The personal injury law firm gives back to the community by contributing financial resources, non-perishable food items and volunteer hours.
The success of the Food Bank's efforts largely depend on the participation of volunteers and donors who are committed to ending hunger in the region. Despite the resounding success of fundraising efforts during fiscal year 2012-2013, when the Food Bank was able to raise $7.48 million and distribute over 40 million pounds of food to needy families and communities, there were still families who were not served. The Food Bank intends to build on the successes of the last fiscal year, and provide over 50 million pounds of food and other household necessities in fiscal year 2013-2014.
Residents interested in volunteering or donating may contact the food shelter directly.
About Riddle & Brantley
With offices in Raleigh, Kinston, Goldsboro and Jacksonville, North Carolina, Riddle & Brantley delivers justice on behalf of injury and accident victims across the state. As one of the largest personal injury firms in North Carolina, Riddle & Brantley's dedicated attorneys utilize their experience and passion for justice to protect the victims of auto accidents, medical malpractice, product liability claims, nursing home abuse and neglect, and Social Security Disability claims, as well as workers' compensation and premises liability claims. For more information, contact Riddle & Brantley for a free and confidential case review by visiting justicecounts.com or by calling 800-525-7111.
Riddle & Brantley, LLP
Crabtree Center
4600 Marriott Drive, Suite 500
Raleigh NC 27612
800-525-7111