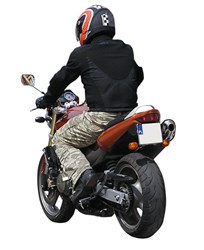 The system that is now generating quotes accepts a zip code before presenting up to 50 companies that are offering quotes for any motorcycle brand that is used in North America
Washington, D.C. (PRWEB) October 21, 2013
Insurance costs for motorcycles can vary widely depending on the brand of each bike as well as the history of a bike owner. The Auto Pros company has added its riders insurance for bike owners quote tool online at http://autoprosusa.com/motorcycle-insurance online. This tool is setup to easily generate any quote request for insurance to protect foreign or American built motorcycles.
Bike owners who plan to use this system could find that the criteria that is requested offers a more secure method of researching multiple companies to view rates. Instead of having users input mailing address information, the system for bike insurance now uses a zip code to match where a bike is used throughout the course of a policy year.
"The system that is now generating quotes accepts a zip code before presenting up to 50 companies that are offering quotes for any motorcycle brand that is used in North America," a source said from the AutoProsUSA.com company.
Motorcycle owners who search insurance policies online can be confronted with drawbacks during the process of selecting a company policy. Some companies limit the coverage amounts that are offered for adding riders, more accessories or other features to a bike. The providers that are quoting insurance inside the Auto Pros system offer no restrictions on coverage amounts.
"The accessible quotes that are now provided allow instant review of pricing and coverage types that are provided through insurers and any rider can compare all policy details online," the source confirmed.
The Auto Pros company has added its quotes for motorcycle insurance tool online after the success of consumers using the car insurance database earlier this year. This standard insurance quotes tool can be used by visiting http://www.autoprosusa.com/insurance.
About AutoProsUSA.com
The AutoProsUSA.com company is currently providing multiple ways that any consumer can use online to find quotes for insurance, auto parts and other needed services. This company has programmed more than one database to help distribute the needed information requested by consumers this year. The AutoProsUSA.com company solutions that are provided online seek to offer easier ways for consumers to locate parts for sale or other auto services without performing research. The company customer service staff now supports consumers with a nationally accessible phone number to eliminate any type of delays during the information research process.