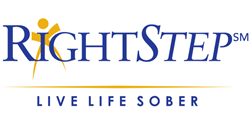 I believe this is a critically important time for gay couples.
Austin, TX (PRWEB) April 21, 2015
Elements Behavioral Health and The Right Step® family of programs are sponsoring the second annual Contemporary Relationships Conference on Saturday, May 16, in Austin, Texas. There will be additional pre-conference sessions on Friday, May 15. Featuring engaging and informative presentations and roundtable discussions from more than 30 speakers who are active in the LGBTQI community, the conference is designed to promote supportive dialog about love, dating and maintaining healthy relationships.
"I believe this is a critically important time for gay couples," says noted clinician and author Robert Weiss, LCSW, CSAT-S, the keynote speaker at the conference. "With all the social and technological changes occurring, including a redefinition of marriage, new ways that social media and technology are affecting our daily lives, and the growing power and activism in the LGBTQI community, the need for exchanging information and ideas has never been greater."
The conference is open to counselors, psychologists, marriage and family therapists, psychiatric nurse practitioners and psychiatrists working in the LGBTQI community, as well as to the LGBTQI public. The founder of the conference, Jeff Lutes, LPC, stresses that the event is not a therapy session and no one in attendance will be required to share personal information.
Some of the clinicians speaking at the conference include:
Robert Weiss, LCSW, CSAT-S – Founder of The Sexual Recovery InstituteSM and senior vice president of clinical development for Elements Behavioral Health, Weiss has developed clinical programs for LGBTQI clients at select The Right Step® facilities in Texas and The Sexual Recovery Institute in Los Angeles, Calif. He will deliver the keynote speech, "From 'Gay Marriage?' to 'Gay Marriage!' One Clinician's Insight into Our 180-Degree Cultural Reversal." He will also present "Sex Addiction 101: Understanding the Assessment, Diagnosis and Treatment of Sex, Porn and Love Addiction in the Digital Age" at a pre-conference session.
Jonathan Benz, MS, CAP, ICADC, CDWF – An ordained minister, Benz is director of the Three StrandsSM Christian addiction program at The Recovery PlaceSM treatment center in Fort Lauderdale, Fla. He is a Certified The Daring Way™ Facilitator and a founding reformer with The Reformation Project, which is committed to training Christians to support and affirm LGBTQI people. He is also the author of Live a Legacy: Spiritual Principles for Strategic Living and his forthcoming book The Recovery-Minded Church. Benz will present "Moving from Rejection to Integration: Finding a Place for Religion in LGBTQ Life."
Joni Ogle, LCSW, CSAT – Ogle is executive director of the young adult program at Promises Treatment Centers® in Mar Vista, Calif. She has more than 25 years of clinical experience in addiction, trauma and co-occurring mental health disorders and has worked with children, adolescents and adults inside and outside the LGBTQI community. She will present the workshop "Love, Sex, and Attachment Among the LGBT Young Adult Population."
The Contemporary Relationships Conference will be held at St. David's Bethell Hall, 301 E. 8th Street, in downtown Austin. The registration deadline is May 7. The conference offers 6 to 9 CE credits, and special rates are available for students. For more information, visit the conference website. To learn more about other speaking events by experts at Elements Behavioral Health, visit the company's events page.
About The Right Step® Family of Programs
The Right Step® family of programs is a network of outpatient and inpatient addiction treatment centers located throughout Texas. Since 1990, we have provided comprehensive substance abuse treatment at an exceptional value. In recognition of our high-quality programming, breadth and depth of treatment services, and commitment to personalized care, we have earned full accreditation by The Joint Commission. Today, we are one of the largest, most trusted private treatment providers for chemical dependency and co-occurring issues in the Southwest. To learn more, call (855) 893-5987 or visit http://www.rightstep.com.
The Right Step is a member of Elements Behavioral Health, an owner of a series of behavioral health programs located throughout the United States. The Elements Behavioral Health® family of programs offers comprehensive, innovative treatment for substance abuse, sexual addiction, trauma, eating disorders, and other mental health disorders. Through its programs, the company is committed to delivering clinically sophisticated treatment that promotes permanent lifestyle change, not only for the patient but for the entire family network. For more information, visit elementsbehavioralhealth.com.